Taylor Ellwood and Space/Time Magick on the New Normal
Follow Us!Share this!
Please join Tchipakkan on the New Normal 8 pm Wednesday, 1-27-16, 8-9 p.m. est.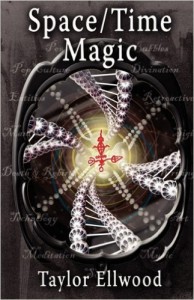 Join Tchipakkan and Taylor Ellwood as we discuss space/time magic and how it works. We'll explore what the fundamental principles of space/time magic are and how someone can work with space/time magic. We'll even mix in some pop culture magic and look at how pop culture mythology encourages space/time magic. The study of metaphysics is the study of reality- how the multiverse works. Since it's all connected, I expect we will explore a range of topics.
Taylor Ellwood is a self described mad scientist, magical experimenter and a publisher of cutting edge esoteric boo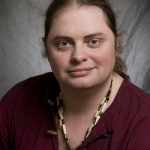 ks. "I'm always developing new systems of magic, combining various magical practices and techniques with other disciplines and practices. I also teach classes on magic, provide tarot readings, and offer one-on-one magical apprenticeships for anyone looking to expand their spiritual horizons and change the way they understand practice magic.
"I have a broad and extensive background in both Western and Eastern esoteric practices including Taoism, Dzogchen, Chaos magic, neoshamanism, Hermeticism, Quabalah, and so on and so forth. But I'm interested in more than just the esoteric traditions and because I believe in living a holistic life, I think its important to apply everything I know to my spiritual practices (and vice versa) so you won't just find me exploring magic, but also business, science, literacy, and other topics, in order to apply all of them to each other and as a result experiment with what I can do as a magician and a human being."
Learn more about Taylor at
http://www.magicalexperiments.com/about-taylor-ellwood/#sthash.XiS50Htu.dpuf
Some of his books include Space/ Time Magic, Pop Culture Magick, (and Pop Culture Magic 2.0, and Pop Culture Grimoire) The Book of Good Practices, Inner Alchemy, & Manifesting Wealth, as well as others. (Amazon page)
Please call in with any stories or questions: 619-639-4606
To listen live: open a window on your computer to www.Liveparanormal.com, sign in, and click on Shows, and the New Normal to listen. To listen later at your convenience, shows are archived by date on LiveParanormal.com here, and they're organized by date, topic and guest on Tchipakkan.com .