speaker
As a shaman, Witch, professional psychic, Reiki Master and metaphysical engineer and soldier of fortune, Starwolf brings a broad range of knowledge and experience to the fields of magick, metaphysics and spirituality. His practical approach to adapting traditional metaphysical elements to modern lifestyles pulls magick into the twenty-first century. You can find him and his wife Catherine online as Foresight (the Information you need for the Adventure of Life) at www.ForesightYourPsychic.com or www.ForesightYourCtPsychic.wordpress.com
At CTCW, Starwolf is often found on panels, as his knowledge base seems to know no limits. To see what classes he's taught before see his page here.

2019 Classes: Dowsing 101
E.D.C. for the metaphysical practitioner

(EDC = Everyday Carry)
Share this!
Please join Tchipakkan and her guest AVee Baron on the New Normal 8 pm Wednesday, October 4, 2017, 8-9 p.m. edt.
If you missed the live show, it's archived here: http://tobtr.com/s/10314023
We'll be talking about Ancestors. Most cultures have some version of ancestor veneration, where the spirits of their beloved dead aid them in their lives. Even modern folk sometimes feel in touch with our relatives. Mediums and Spiritualists assure us that they watch over us and tweak reality to help us as they can. As with most forms of mind-to-mind (soul-to-soul) contact, frequent interaction makes it easier to communicate. Rituals, offerings, keeping an altar all help, and this time of year (approaching Samhain/Halloween) is one where many feel closest to their ancestors.
This year at the Changing Times-Changing Worlds conference, my guest AVee Baron will be running an Ancestor Ritual (as well as teaching Cartomancy).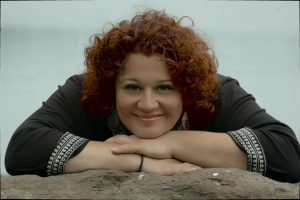 AVee is a pagan who has practiced new age, Buddhism, Wicca and Witchcraft. She's a Reverend in the Correllian Tradition, speaks and teache on many subjects, and owns Witchy Spellz N Wares occult online shop in Connecticut. She also has several other pages and web sites for different purposes.
Witchy Spellz N Wares, for products and spell services.: http://witchyspellzandwares.wixsite.com/viatrixsage.
Sage Willow and Horn University- Studies in in Paganism and Witchcraft   covers online or in person eclectic study courses.
A Witches Journey  is about craft and pagan information;
Babalon Shrine Scarlet Woman is a Thelemic and related page; the Shrine of the Mystical Stag Group.
The Witchy Spellz N Wares  Page lists my working services and products.
Listen on your computer: Open a window on your computer to www.Liveparanormal.com, click the "Listen Live and Chat" listing under the "radio-listen/chat room" heading, and click "LISTEN HERE" next to "the New Normal".
We'd love you to phone in with questions: 619-639-4606 (live only).
If you know you're going to listen later but have a question, look on the facebook events page and leave a question there. We'll try to answer it during the show.
If you can't tune in 8-9, Live Paranormal.com archives its shows by date, and I archive them by date, guest, and topic on my website: http://tchipakkan.wordpress.com/the-new-normal/directory-of-podcasts/
Hope you can join AVee and me tomorrow night from 8-9 at the New Normal on liveparanormal.com
Save
Share this!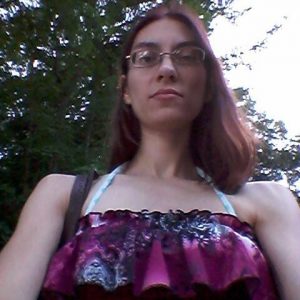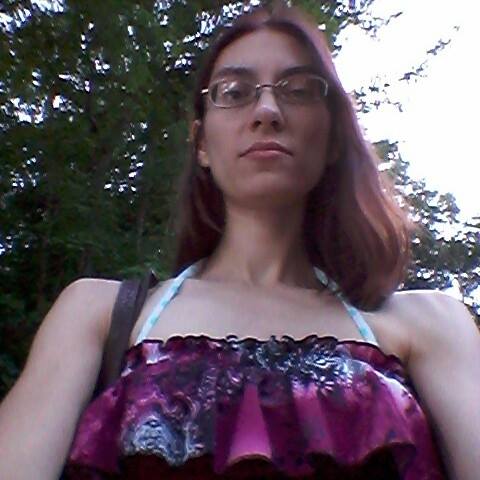 A lifetime student of the occult, Eclectic Wiccan High Priestess; "I am the Pagan Exorcist. I am the witch you turn to when everyone else runs scared."
I am the exorcist of last resort when all other methods have failed and or the Catholic Church has turned you down. I'm the witch you call when your house has been blessed by the priests of every church in town and you are still afraid to be there alone. I have worked in haunted churches, houses, and various other locations. I will work with anyone of any religion, race, or whatever. I was raised a witch in an interfaith family. I have been doing this all my life, and performed my first successful banishing at age 7. I'm a Wiccan High Priestess ordained since 2005.
Save
Share this!