panel

Do you know where your crystals come from? What was the impact of obtaining them? If you didn't find it yourself in its natural setting, it's hard to, and there are questions. Was it gathered by hand, in an environmentally responsible manner? Was it strip-mined somewhere to feed the demand of new age/metaphysical/occult shops? Is it even natural, or was it grown in a laboratory from pulverized less attractive crystals, which may well have come from a mining operation?
These are not just ethical questions about the purchase. They may also effect the work you hope to do with the crystal. How can you tell if it's a problem? You can shop with more care going forward, but if you already have a crystal from an uncertain source, can you clean it so the source doesn't affect your work with it? Do the lab-grown crystals work differently than natural ones? What about completely synthetic crystals? Our panelists will address these and other questions.
Share this!
Do you read Tarot? Do you use or create spreads? This panel will be sort of a round table discussion- come with questions about how different spreads serve different queries. We will run the panels that fill first.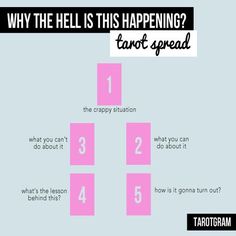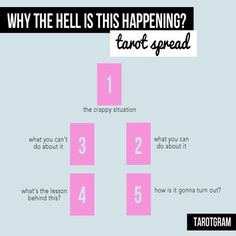 We may start with one, three or Celtic cross spreads, but as we use Tarot cards for decades, many of us develop different spreads and techniques for different purposes. A panel full of experienced practitioners will probably share many useful and unique spreads. If there's time we may talk about how one develops a spread for a special purpose.
Share this!
I have known too many people who, once they discover that divination can actually predict what's coming up, go overboard with the cards, or palmistry, or astrology, or whatever system they are using. You've probably met people like them. "Everything my psychic told me was true!" seems to get them to feel that they are locked into every fear they had that a psychic confirmed.
But every psychic I know says that their readings tell what is most likely given current conditions, and if those change, the future changes. Isn't that the point about almost any movie about time travel? Serge Kahili King uses the image of driving. If you are driving and your car is aimed at a tree, you can say "oh, no! I'm going to hit that tree!" or you can turn the wheel and follow the curve of the road! We drive our lives like we drive our cars, we have control over the car- if not the road, the weather, or the traffic. We are still pretty much in control over where the car- or our life- goes.
He also teaches a Huna divination technique (7 colored beads, each representing different energies) and it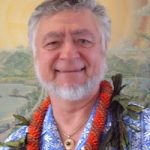 works well. But, what if you don't like the reading? What if the symbol for prosperity (or love, or whichever) as fallen far out and away from where you want it to be?  You could say "I guess that's not in the cards (or beads) for me." and go forward mourning the life you wish had been predicted. Or, having read everything you can get from that – you reach over, grab that bead, and move it to where you want it to be. This has ceased being divination, and started being magick! You are telling the universe which future you want, and you will look at the new spread- see how all the forces interact- and move forward to make your life what you want it to be.
One of our CTCW speakers, Catherine Kane is a talented and experienced Palmist. She sees palm readings as empowering, and includes advice on how best to deal with both the difficulties and the talents shown in your palm. A cool thing is that when you realize how much control you have, the actual lines on your palm change to reflect the way you now think of your life. Yes, the physical lines change! Cathy has seen this during several readings (I have too, but not as many or as fast as she has.)
In this Panel we are going get people who use different types of divination to share their stories of what they've seen and their theories about how it works. We hope we can answer any questions you have, and when you leave you will still be convinced of the utility of divination, but reassured that the future isn't carved in stone.
Save
Share this!
This is one of the panels that didn't get enough people signing up to happen- I'll be posting a few more of them to "hold space" until we start posting new panel ideas for next year. There is no reason to think we might not run one of these- or re-run great panels that are still discussion worthy. But please, send in your suggestions if you have ideas for a panel topic you'd enjoy hearing discussed.
Global Warming (Weirding) Panel
Climate Change ("you're soaking in it"). 
Our take on the debate over climate change, politics vs scientific community, including our role as custodians of this earth and our spiritual paths. Climate change refers to the warming of our climate's global temperatures, with effects include the melting of the ice caps, worsening of storms, changes in the jet-stream and currents in the ocean, the salinity level of the oceans, affecting life in the ocean. How does the spiritual community see these changes? Do you accept the Gaia Hypothesis? How do they affect the magical workings we do? Does it likewise affect our balance as well? What do we already do, or can we do to do our part to inform, educate, and enact actions to help resolve this imbalance?
Save
Save
Share this!