oops
CTCW is a place you can go to learn how to stuff from people who've done it before, and have been doing it for years. Can you find this anywhere else?
If you'd like to hear the whole thing, it's available to download here.
Share this!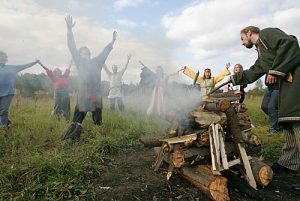 We've all been to them, been part of them, or even created them. Sometimes a ritual just goes off the rails. The reasons are legion, and the results vary from hilarious to hazardous. How do you avoid it? How do you recover? Come hear our panelists share their own disasters, or ones they've witnessed, and discuss how to recover from them, or avoid them entirely.
Share this!