Starwolf talks Otherkin on the New Normal
Follow Us!
Please join Tchipakkan and her guest, Starwolf, on the New Normal.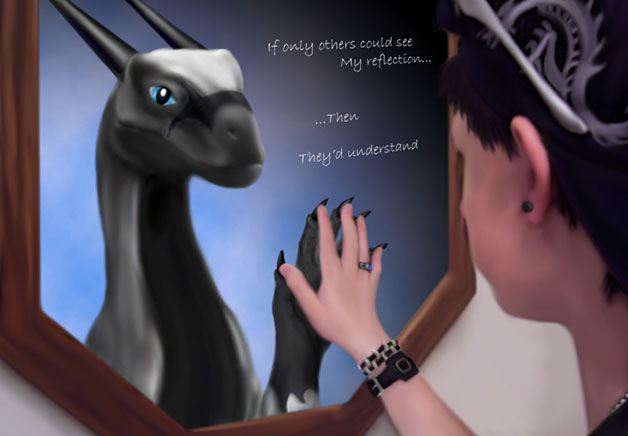 You've probably heard of Transexuals, those who believe that they were born in the body of the wrong gender, but do you know someone who was born in the entirely wrong species? Maybe you are one? Have you tried to wag your tail, spread your wings, or been surprised by the body you are in? Perhaps you are pretty sure that you are really a fae, a dragon, or a direwolf? Discussions of Reincarnation often touch the point that we may not always incarnate as humans, but when we start talking Otherkin, we begin to explore what it means to be human when you have been something else and humans are not naturally familiar to you. This level of kinship feeling goes beyond identification with and attraction to another type of being.
Starwolf, a shaman and otherkin himself, will talk about this phenomenon with Tchipakkan on the New Normal Podcast Wednesday at 8 edt. Listen live on your computer at http://liveparanormal.com/  , and you can call in with questions or comments if you like 619-639-4606, 8:08 to 8:45.
As a shaman, Witch, professional psychic, Reiki Master and metaphysical engineer and soldier of fortune, Starwolf brings a broad range of knowledge and experience to the fields of magick, metaphysics and spirituality. His practical approach to adapting traditional metaphysical elements to modern lifestyles pulls magick into the twenty-first century. You can find him and his wife Catherine online as Foresight (the Information you need for the Adventure of Life) at www.ForesightYourPsychic.com  or www.ForesightYourCtPsychic.wordpress.com 
Save
Share this!