Spring herbs for magick and medicine on the New Normal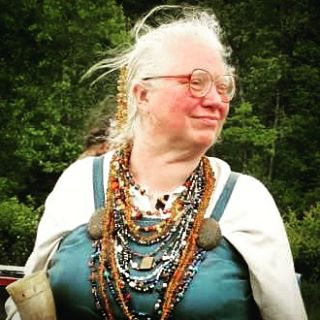 Follow Us!Share this!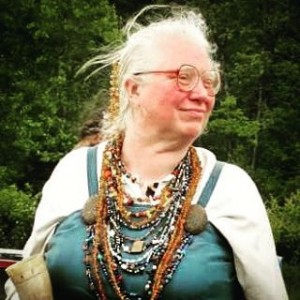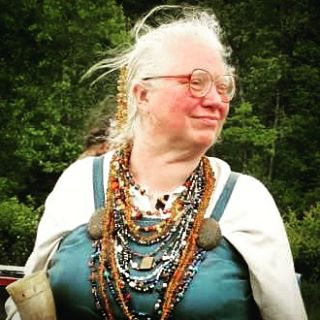 Please join Tchipakkan and Jane Sibley of Auntie Arwens Herbs  on the New Normal 8 pm Wednesday, April 12, 2017, 8-9 p.m. edt.
If you miss the live show, the archive is here.
We'll be talking about herbs and their uses, concentrating on the Spring herbs and how to use them for healing and magick.
Jane is also known as Auntie Arwen, and her shop Auntie Arwen's Spices, offers herbs, spices, salts and blends from around the world. While you really must find them at an festival or market some time, just to sniff many of the culinary herbal blends (you can't do that over the air), we are going to be talking about other aspects of herbs and spices- the magickal and medicinal (because herbs were the beginning of most medicines). (We've done this together at Earth Spirit's Twilight Covening as a weekend intenstive on spiritual herbalism.)
Most people have heard about willow bark as the precursor of asprin, and that cherry bark is in cough drops, but there are so many other herbs that we will talk about that you can use to help you in many first aid situations. We're concentrating on the ones you can find and use in spring, like dandilions, chickweed, violets, lambs quarters, mints, wood sorrel, & coltsfoot flowers. We'll try to cover both wild herbs you'd collect and ones you'd grow, perhaps talk about the ones you may be planting now. (This offers us the chance to do shows later on summer and fall herbs as well.)
If you'd like to catch this interview, call in and be part of the live chat happening during every show? Call 619-639-4606 between 8:05 and 8:50.
If you just want to listen (while doing other stuff on your computer), you can open a window on your computer to www.Liveparanormal.com, click the "Listen Live and Chat" listing under the "radio-listen/chat room" heading, and click "LISTEN HERE" next to "the New Normal". We'd love you to call in with questions: 619-639-4606 (live only). If you have a question, but are busy during the live show, leave a question in the facebook events page. We'll try to answer it during the show.
If you can't tune in 8-9, Live Paranormal.com archives its shows by date, and I archive them by date, guest, and topic on my website: http://tchipakkan.wordpress.com/the-new-normal/directory-of-podcasts/
Save
Save