Follow Us!Share this!
Casting the Golden Cord: A Magical Technique for Conscious Co-Creation.
Magic in its many forms has been a part of the human experience for millennia, despite attempts to demonize and destroy it. In its journey to the present, magic has had many roles, and ways it is described and defined. These definitions have been both helpful and harmful to workers. Each definition reflects the politics, and beliefs of the time as well as the temperament and philosophy of the writer, who in the past, may not be a practitioner nor a sympathizer. Thus, the magic continues its forward march to define and refine itself through us, its workers. Today, more than ever, we the witches, magicians, druids, shamans, etc. are the shapers of magic, and its role now and unfolding in the future.
How we define magic shapes everything about it t is a worthy effort for workers to adopt, adapt or develop their definition. Without this, magic can be scattered, ungrounded, and vague and that weakens its effectiveness. To this end, Orion developed one for his eco-magical Faery Seership work: "Magic is the art of conscious co-creation leveraging the visible to the invisible and the invisible to the visible". It is human-inclusive, not human-centric to address the core wounds that are damaging each other and our planet From this definition, Orion and Brigh have developed "Casting the Golden Cord " as a potent magical technique building on traditional magical techniques but responsive to what he calls the "co-creative call to action for the restoration of earth". In this workshop he will share:
The meaning and purpose of the co-creative call to action.
The Core Wounds
What it means to be a "conscious creator" and the role of definition.
A brief review of the components of the "Casting the Golden Cord" technique including alignment to the "universal directions", "extracting power from the momentum of the past", "the golden cord of Intention and alignment" and engaging the Invisibles as "Those Who Walk in Grace".
A direct experience of the practice.
Upcoming workshop subjects for techniques to continue centering, clearing, focusing, and refining your vision and magic will be posted on Facebook and Instagram. If you want notices, be sure to give contact info.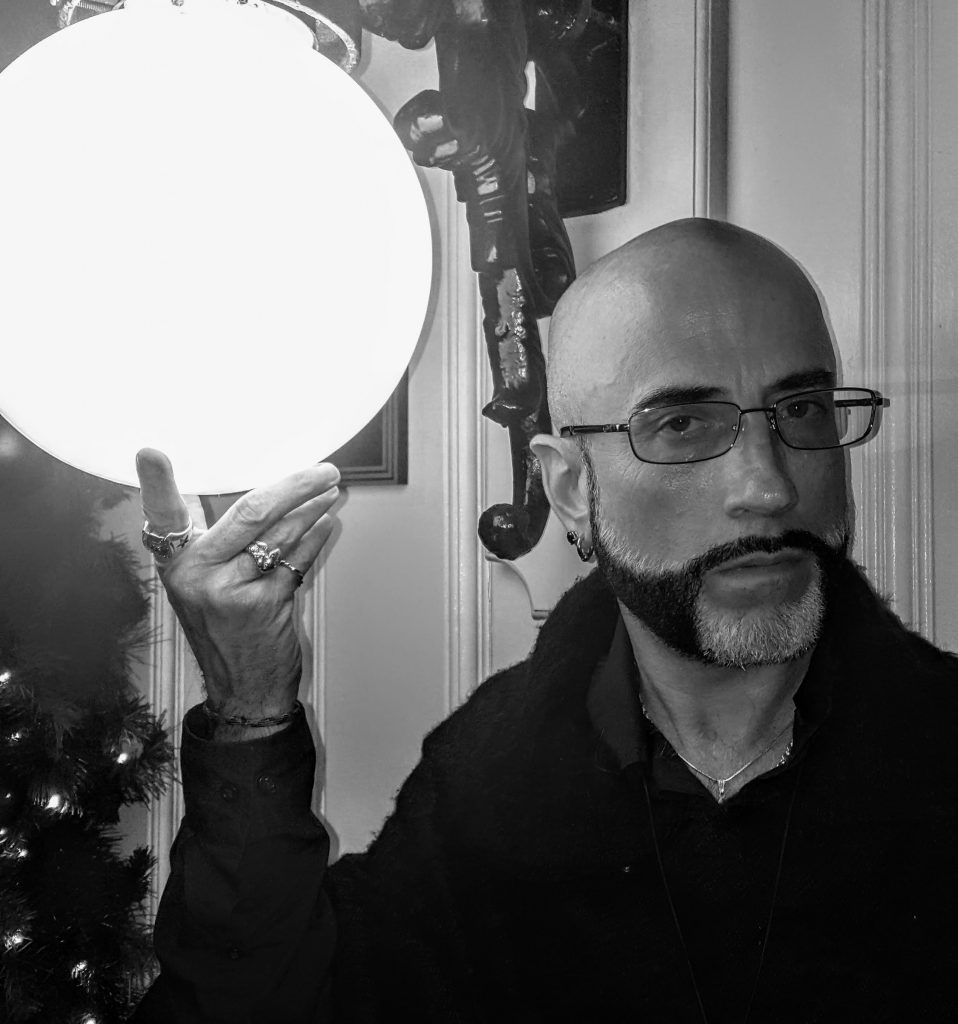 Orion Foxwood is a traditional witch, conjure-man and faery seer; author of "The Faery Teachings" (RJ Stewart Books), "The Tree of Enchantment", "Mountain Conjure and Southern Rootwork (Formerly, "The Candle and the Crossroads"), "The Flame in the Cauldron" (Weiser Books); founder of the House of Brigh Faery Seership Institute; and, a co-founder of Conjure-Craft; and, Witches in the Woods gatherings in CA. Lover of cats, rocks, plants, trees, faeries, creeks, ancestors, graveyards, earth, life!!