Spotlight: Catherine Kane
Follow Us!Share this!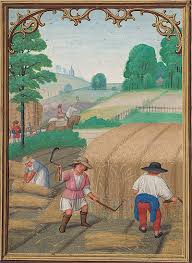 You Deserve a Good Harvest

We all deserve good things. Love. Prosperity. Respect. Happiness.
But many shut them out because they think they're not worthy.
This can be due to beliefs we're taught by others, or the ones we teach ourselves.
Let's change our programming to one that supports our worthiness and joy.
Join Cathy for a look at how we're programmed to think we're unworthy and how to change our beliefs for something better. Learn ways to reject unworthiness, embrace happiness and let the good stuff in.
Catherine Kane is a professional psychic, a Reiki Master, a bard, a metaphysical Christian, a New Age chick and a delighted student of the Universe (amongst other things.) She specializes in practical magick and brings creativity, an eclectic body of knowledge, and an attitude of fun to empowering people to find and live their best and brightest dreams.

She's just published her 10th book, "the Swans of War", and is hard at work on her 11th, "the Sound of Dreams and Shadows". She is also the author of "Adventures in Palmistry", "The Practical Empath", "Manifesting Something Better", "The Lands That Lie Between", "Magic for Pennies", Living in Interesting Times", and "The Psychic Power of Your Dreams". Her writing has also been seen in magazines such as Thorn, the Door Opener, and Helix.
Visit her and husband Starwolf online as Foresight (the Information you need for the Adventure of Life) at www.ForesightYourPsychic.com and www.ForesightYourCtPsychic.wordpress.com
You can also find Foresight on Facebook Foresight
And find Catherine at Catherine Kane Writes and at her Amazon page Catherine Kane on Amazon