Follow Us!Share this!
When we expand our awareness, don't ignore the things we perceive because "they aren't real" we are able to experience the world more intensely, more accurately. No one denies that many animals have greater ability at hearing or scent that we do, or see in beyond the frequencies humans usually see. We know that there is variation in what different individuals sense, and that often we can learn to see, or hear, or smell more with practice. But when we sense some things, we are taught to ignore them, to pass them off as imagination. Our psychic abilities, which vary as much as other perceptions from person to person, are just as real, and often only weak from lack of use.
Many people in tune with the land like gardeners or those who work with animals recognize not just the domestic and wildlife in our environment, but also the spirits of those plants and animals. Interaction with the spirits who live nearby is usually an accepted part of primitive spiritual practice. In Iceland they still recognize the spirits in certain stones, in Hawaii the Menehune are still accepted by many to live in the forests. People learn to interact with the natural world in such a way as not to anger the spirits who live nearby who can cause "accidents" or "bless" human activities depending on our behavior. Many think that religion "proper" evolves from these practices, while often denying the reality of these beings.
Still, those working on the land are harder to convince that staying on the good side of the land spirits is important. This is why many of the terms used for those who resisted conversion to Christianity or other 'modern' religions are called 'pagan' or 'heathen' or other terms that come down to 'country folk'. When your food comes from the market, not the field and forest, it's easier to forget how easily bad weather or a blight can be the difference between living well and going hungry! When you work with the spirits of the land it's hard to stop doing it.
I'm not saying that there aren't spirits in towns and cities. Each town or city has it's own spirit, and you can communicate with them, if you learn to perceive them. (Start by looking.) There are also many uniquely urban spirits within any area, from the spirit of a building, to Squat, the goddess of Parking Spaces. I scatter change as an offering to the spirits when I park 6 levels down in a parking garage, and am sure there are spirits of high places in skyscrapers, akin to, but NOT the same as spirits of mountains. Those who live in cities can learn to find the wild spirits in the parks and plants that are strong enough to thrive in a city. It's a different spiritual world than the country is.

Another challenge of the modern world is that we don't all live on the land where our parents and grandparents lived, dealing with the same spirits of mountains and rivers that they did, and having learned about them as we grew; we have to approach the new spirits of a new place every time we move. Even the earliest families of Euro-Americans came to this continent a mere four centuries or less ago. The spirits of the land probably were as initially open to developing relationships with them as with the indigenous people were initially. Most of them brought their Christian attitudes of dominating the land, that it was a resource to control. They had been taught that any spirit other than Christ and his angels were demonic, which certainly is not a good basis for a positive interaction. Centuries later, some of us, especially those who are open to it, and who work with the land, have come to know and love the spirits here.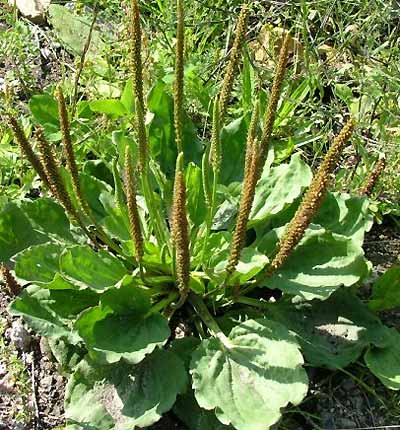 We have come to love the sweet and giving spirit of the Maple, which was unknown in Europe, as well as the maize and pumpkins that still nourish us, as they did the native people before we came. We also brought plants and animals from Europe, from the horse to the honey bee, to the Plantain "white man's footprints". Many of these have become integrated into the 'new world' ecosystem, while others have displaced what was once the natural balance. (I might say, just as we displaced the indigenous people.) Can we suppose that on the spirit planes, there haven't been similar disruptions and adaptations? Indigenous spirits coming to terms with family spirits and European gods we brought with us? We cannot now experience relationships with those who were here so long before, except those like mountains, streams, and the rare old growth trees that may communicate with us if we approach them respectfully, at their pace, not our human one.
As with so many things, working closely with one entity or a small group works best. It's often easiest to reach out to your house spirit, or spirit of the place you live. Don't expect the spirits not to be suspicious of our good intent, those who've come before us often haven't left a good reputation. But long term positive care for the land, and active listening and responding will often allow a good relationship to grow. At very least, having been ignored by most humans for so long, our coming to them will be a good first step. Humans and land spirits have also worked with each other since humans evolved, so the recent disruption in this communication will probably be overlooked, if we work at re-establishing it. Please, feel free to discuss this on the CTCW Facebook group. If you want more, we might do an Otherworldly show on this topic.
Note: the beautiful artwork above is by Sofia Kelly Shultz, part of the CTCW community. You may want to take a look at more of her stuff here. https://www.facebook.com/Sophia-Kelly-ShultzWandering-Paintbrush-Studio-Art-Writing-Oracle-Decks-108963783777485/