Speaker Spotlight: Selina Rifkin
Follow Us!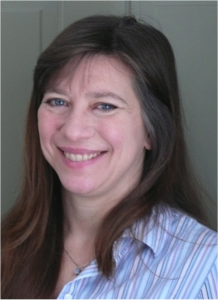 Selina Rifkin, L.M.T., M.S. is a graduate of Temple University and holds a Bachelor of Arts in Psychology. In 1998 she graduated from the Downeast School of Massage in Maine where she specialized in sports massage. In 2006 she completed her Masters program in Nutrition with a focus on traditional foods, and the work of Weston A. Price.
In 2008, she started working for Cherry Hill Seminary and currently serves as the Assistant to the Director and manages the online classrooms. When the school started to offer Master of Divinity degrees in 2009, she applied and was accepted to the program. She has a blog at Witches and Pagans called Caldron to Kitchen and is the author of the Referral Guide to Complementary Care. Selina recognized she was Pagan in her late teens and has also participated in many circles in several different traditions.
She has been a speaker at CTCW many years, this year teaching "Pagan Kosher: How what we eat can save the planet (and our health too)"
Share this!