Speaker Spotlight: Raven Kaldera
Follow Us!Share this!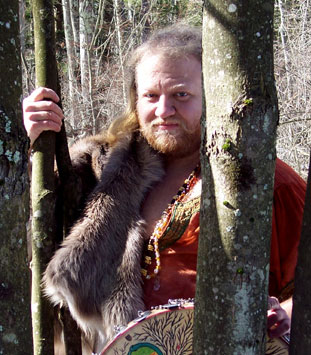 Raven Kaldera is a Northern Tradition shaman, intersex/transgender FTM activist, erotica educator, Ordeal Master, Speaker for the Transgendered Dead, homesteader, diviner, psychic vampire, herbalist, polyamorous parent, and author of many, many books, articles, and short stories. Raven is a builder of bridges between worlds, a crosser of boundaries between communities, a Reweaver of the Web. He is the Dreamer Whose Dreams Come True. 'Tis an ill wind that blows no minds. www.ravenkaldera.org/
This year's workshops: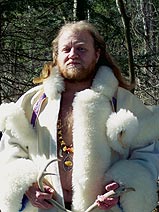 The Language of Omens: Connecting with Gods When You Can't Hear Them. 
Many people complain that they can't see or hear the Gods, and indeed that gift is not necessarily given to everyone. However, with time and devotion, it's possible to work out a system of omens with the willing deities who are dear to you, and thus know that They are listening and communicating. This class will discuss how to develop a system of "walking omens" with Gods, and how to cross-check to know when a cigar is just a cigar and not a Sacred Sign.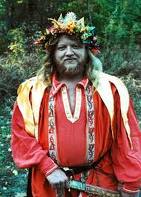 Lessons from the Kingdom of Freaks and Monsters: Real Diversity in Pagan Groups. 
As Pagans, we like to think that our groups are open to a wide variety of people … but are they really? How do we include and integrate the spiritual needs of people who are queer, transgendered, polyamorous or in other alternative relationships, physically or mentally disabled, non-neurotypical, legal minors, parents, god-bothered, or otherwise not the usual run-of-the-mill idea of a Pagan? Many groups today are moving away from the "initiatory mystery cult" model and embracing a more open, congregational format, and as such will be seeing more of the above sorts. How do we meet the needs of as many people as possible, and when do we have to say "I'm sorry, not doable" to people? This class will discuss real accessibility from the point of view of a very welcoming congregation. 
Shiva Aghora: Eating with Lepers and Untouchables. 
Aghora is the aspect of the Hindu god Shiva who looks after lepers, untouchables, and anyone who is looked down upon in society. Who are your lepers and untouchables? (Think of that really, really annoying person you cringe to see.) We'll be learning about the lepers and untouchables in our lives, and doing a small ritual to Shiva Aghora to help us find patience and compassion for them. We'll also be asking Shiva Aghora for help when any of us become the lepers and untouchables every day in the world.
You can buy several of Raven's previous CTCW workshops as MP3s on our Shop page)