Speaker Spotlight- Lois Fitzpatrick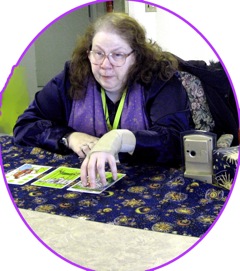 Follow Us!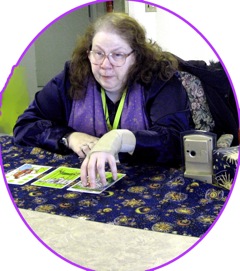 Lois Fitzpatrick may look comfortably like someones grandmother- but under that unpretentious exterior, you'll find the  experience, wisdom, and knowledge that has made Crone's so formidable throughout history.
She heads up the Soothsayers Guild in the Society for Creative Anachronism's East Kingdom (a group that thinks that history is fun!) , and not only reads Tarot and several other forms of divination, leads her students through studies on the ethics and practicalities of giving people readings. There's a huge difference between telling someone what to do and providing them with the tools to make their own decisions.
Over the years of Changing Times Changing Worlds she's done workshops on Tarot Spreads and new Decks, the Minor Arcana and this year the Major Arcana, as well as other techniques such as scrying. She also participates in panel discussions.
This year she's also organizing our merchants, showing yet another way of helping our community.
Share this!