Speaker Spotlight: Jenna Greene
Follow Us!Share this!
We are so excited that Jenna Greene is coming back this year. As well as a concert, she'll be doing a very cool workshop combining magick and music!
In past years she has done the Wild Faerie Soul: Law of Attraction Meets Magickal Lore at CTCW.
Jenna Greene, "The Greene Lady", is a weaver of musical myth and magic. With a voice that is both ethereal and soulful, she sings of ancient lore, finding wonder and following dreams. She beautifully interlaces her Celtic and World Folk influences to create a presentation of haunting ballads, drum-driven dance tunes, lilting harp and mythic story. She has released two albums of original songs, Crossroads and Wild Earth Child; collections of mystical melodies and uplifting lyrics set to joyful rhythms. You can find Jenna performing at Celtic, Cultural, Fantasy, Renaissance, Natural Living and Holistic Healing festivals, as well as churches and weddings. When Jenna is not performing, she teaches workshops on the healing powers of music, myth and magic. She also offers sound healings; combining harp, voice, singing bowls and positive affirmations to soothe body, mind and spirit. Her website: www.greeneladymusic.com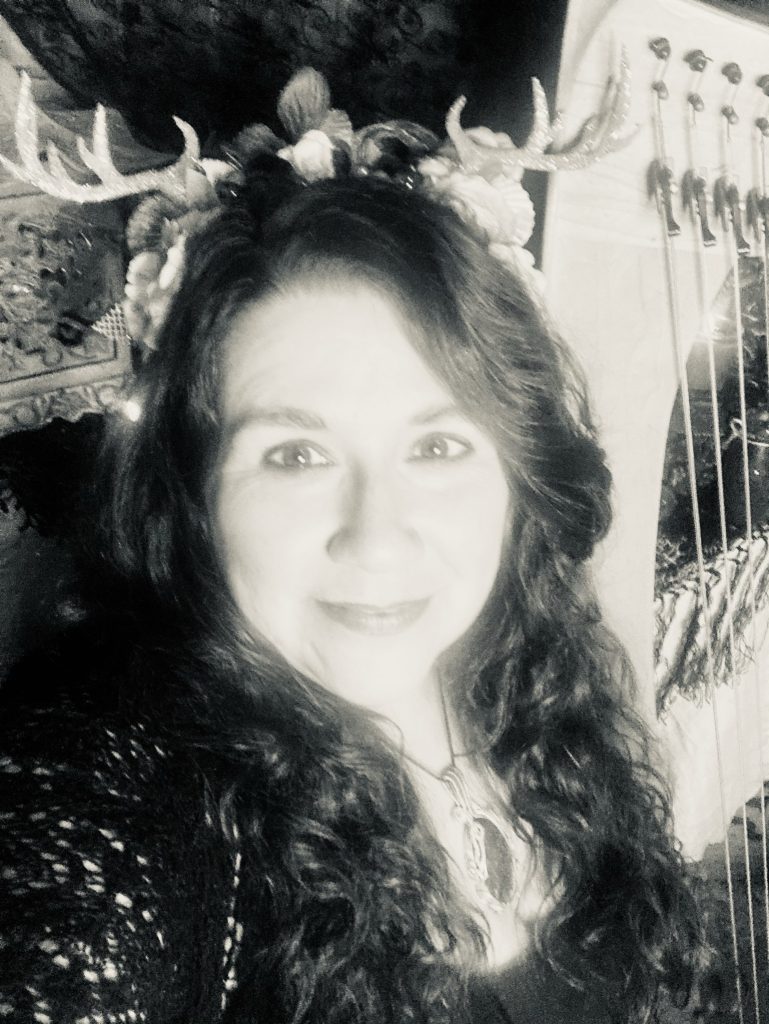 Join Emmy-nominated musician Jenna Greene on a guided musical journey into the realms of the Shadow Goddesses. This mystical meditation weaves together original songs, powerful archetypes, and thought-provoking words to deepen your connection with the darker parts of yourself. This connection is often called "shadow work." Jenna perceives shadow work as both introspection and action regarding fears, blockages, harmful patterns and habits, setting boundaries, and protecting your energy.