Speaker Spotlight: Christopher LaFond
Follow Us!Share this!
Christopher LaFond is a Master Astrologer in the Society of Astrologers, and works, teaches, and lectures throughout the Eastern USA. He has lectured at local, national and international astrology conventions. He specializes in classical and medieval astrological method of prediction and is available for private readings and for private or group classes.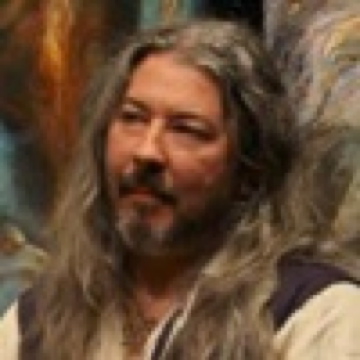 Also do not miss his concert! As a performer on harp and guitar, Chris both delights and rouses the spirit with a mix of traditional and modern Celtic music. Jigs, reels, airs, ballads and folks songs reconnect us both to Celtic heritage and to the Earth. Chris performs on Cape Cod as part of the Pilgrim Celtic Harp Trio, whose CD "Garden Concert" is available from Chris or at cdbaby.com; he mainly performs solo at pagan and folk events throughout the region. Chris is the music director of MotherTongue, the ritual performance troupe of the EarthSpirit community. Their CDs are also available through Chris or at cdbaby.com.
Chris has been a speaker and performer at CTCW several times

2010
Astrology as Divination: An Introduction to Horary Astrology. &
Traditional Astrology: the Foundations of Western Magic and Divination
2011
Introduction to Planetary Magic &
Traditional Astrology
2014
Time is On My Side, Yes it is
2015
Mansions of the Moon
2019