Speaker on New Normal: Sheri Ann Cook
Follow Us!Share this!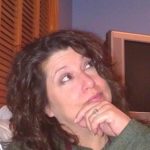 You'd better grab yourself a snack for this one… Tchipakkan's Guest on the New Normal on Wednesday is Sheri Ann Cook, and we "kitchen witches" will be talking about food! There is nothing we all do more often than eat (even more than we sleep), and what we consume makes a sacred connection between humans and the planet.
Sheri will be doing a workshop at Changing Times-Changing Worlds on Ritual Baking, and we'll be talking about how to make your kitchen a magickal place, how to make your food work for you, what's she's been up to recently and what's on the menu as we move into the cold dark of the year.
I know you cook! Do you cast spells? Do you know that many of the ingredients in your kitchen like cinnamon, ginger, nutmeg and cloves are powerful magical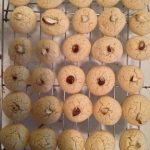 ingredients? So is your parsley, sage, rosemary and thyme! (and other ingredients from milk to meat to pasta!) We may even share some special recipes!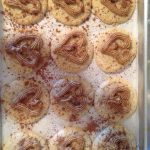 Please call in with any stories or questions: 619-639-4606
To listen live: open a window on your computer to www.Liveparanormal.com, sign in, and click on Shows, and the New Normal to listen. To listen later at your convenience, shows are archived by date on LiveParanormal.com here, and they're organized by date, topic and guest on Tchipakkan.com .
OK- we had technical difficulty getting Sheri on last week. This time for sure! If not- come to the conference and see her there!