Sociology of Religion on the New Normal
Follow Us!Share this!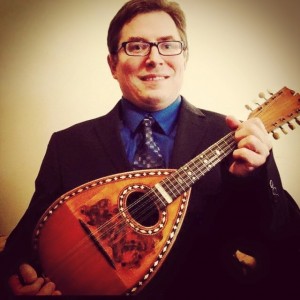 Please join Tchipakkan and Thor Halverson on the New Normal 8 pm Wednesday, April 26, 2017, 8-9 p.m. edt.
If you missed the live show, the link to the podcast is here.
Where does Religion come from, and what happens to it along the way? Let's face it, "Someone out there" talks to us, gives us useful information, and things move around. We see things, hear things, feel things. We can pretend that this doesn't happen, but it's bad science to try to explain it away rather than figure out what's going on. These voices and inner messages may come from our ancestors (that's how some identify themselves) or pixies causing trouble (one explanation). Humans have psychic experiences, and in pre-history religions developed as much to explain these experiences as to explain "natural phenomena" (the usual justification for religion).
Sociology is studying the role religion plays in our live. We will look at how religion has been used by humans, for example the Colonization of Belief. How religions like Christianity have relegated some religions into mythologies, devoiding them of religious status and practice and rights,.. treating them as dead religions, or "useless ridiculous beliefs", regardless of whether those religions actually still have followers or not.
Once they are removed from religious rights and status, these beliefs lose representation and are removed from being considered in the cultural expectations and knowledge, only preserved as "folktales". Granted, some current practitioners may be recreating practices, but that doesn't negate the validity of their belief.
Religion has been used as the justification for war, for colonization, for eradication of other religions and peoples It also been used for political and social conformity, influence, and control. Religions borrow ideas from one another, although they rarely admit it. One thing is for certain, all religions evolve and change over time. If we are going to direct where Religion is going, we need to acknowledge that it does change, and see what makes it more likely to change and how those processes work.
Join the conversation!
Call 619-639-4606 between 8:05 and 8:50.
If you just want to listen (while doing other stuff on your computer), you can open a window on your computer to www.Liveparanormal.com, click the "Listen Live and Chat" listing under the "radio-listen/chat room" heading, and click "LISTEN HERE"
If you can't tune in 8-9, Live Paranormal.com archives its shows by date, and I archive them by date, guest, and topic on my website: http://tchipakkan.wordpress.com/the-new-normal/directory-of-podcasts/
Hope you can join Thor and me tomorrow night from 8-9 at the New Normal on liveparanormal.com
Save