Sha the Loonwitch on the New Normal Wed. 2-12-15
Follow Us!Share this!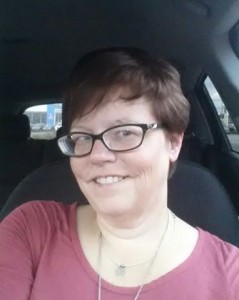 Sha the Loonwitch Blackburn will be on the New Normal 8 pm Wednesday, 12-2-15, 8-9 p.m. est.
Please join Tchipakkan and Sha the Loonwitch Blackburn. We'll be talking about The Magick of Days! A seven day class Sha will be starting on the 6th!
Each Day has its own unique energy, color, planetary alignment, and folklore. In the Magick of Days, We will discuss the energy alignments with the selected day of the week. How the alignments change through the moon phases and seasonal changes; how you can attune yourself to these energies to incorporate them into your spiritual practice. We will finish 2015 with new knowledge that will help us manifest our bliss in 2016!   Attend all 7 in the series, or just the day that most interests you!  https://tockify.com/spiritualbistro/detail/40/1449450000000
Tune in and see why this topic is so exciting! If doing something on one day rather than another increases the odds of it being successful, why not take advantage? Please call in with any stories or questions: 619-639-4606
Sha Blackburn is The LoonWitch a psychic intuitive healer.  She incorporates a variety of psychic tools including the tarot, runes, the pendulum and psychometry to help her clients transform their lives. She is an honest and insightful psychic, who has been studying and practicing various forms of divination for over 20 years. Sha is also a Reiki Master in the Usui System of Natural Healing, a Holistic Therapist certified by the American Institute of Natural Healing in Reflexology, Acupressure, and Chinese Herbology.  In addition, Sha is an ordained minister through the Universal Life Church. Sha is a gifted teacher, helping adults and children define their spiritual path and work toward  a happier future. Sha is a teacher at The Learning Connection in Providence, RI where you can study Tarot and the Aura with her.  She also facilitates workshops in her shop, The Mystic Room.
To listen live: open a window on your computer to www.Liveparanormal.com, sign in, and click on Shows, and the New Normal to listen. To listen later at your convenience, shows are archived by date on LiveParanormal.com here, and they're organized by date, topic and guest on Tchipakkan.com