Sha Blackburn: the Loonwitch, Talks Tarot on CTCW Wednesday Show
Follow Us!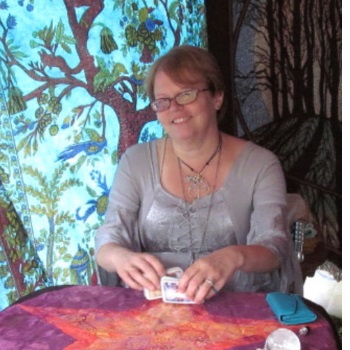 Sha Blackburn aka the Loonwitch, answers your questions about Tarot!
Both beginners and experienced readers will enjoy this show. Sha will be talking about reading the tarot fearlessly, especially if you have been intimidated by how much memorizing you think you need to do. Sha will reveal the bare minimum that you need to know in order to start reading the cards. She'll explain how to develop a quick and easy reading to give every client the story of their life in the moment without tons of memorizing!

Have you been reading for a while? There are probably some cards that your sitters cringe when they turn up: the Devil, The Death Card, the Tower, 5 of Pentacles, 10 of Swords…
Sha will help guide you to look at the cards from a different perspective. Sometimes the thing that makes us the most uncomfortable is the most valuable.
Join Zoom Meeting
https://us02web.zoom.us/j/81520597586?pwd=WFloajNPb1JCaG9KNGd6dWw0NzhkQT09

Please feel free to ask questions during the live show.
Join us on zoom (or FB live)
Meeting ID: 815 2059 7586
Passcode: 438610 or CTCW2020 join zoom meeting
Join us Wednesday, September 30th 8 to 9 PM
Share this!