Saturday Workshop Spotlight: Read Auras
Follow Us!
What Does Your Aura Say About You? with Loonwitch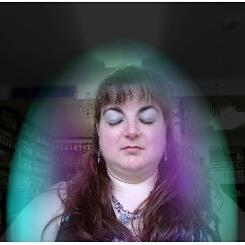 Every living thing has an aura; that essence of color, light, and energy that emanates from the physical form, creating an invisible force. In this lecture, learn what the aura is and how it can be photographed; learn what your aura says about you; how you can strengthen your aura to provide protection and improve your sense of well-being, and discover techniques to see and feel the aura through interactive exercises. 60 min
Share this!