Saturday Workshop Spotlight : How-to Hands-on
Follow Us!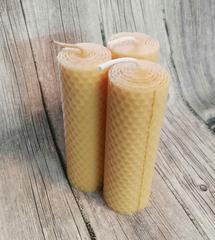 Making Magical Candles with Patty Taylor
In this class we will have some fun making candles using beeswax, oils, herbs and incense.
You will have the chance to create something with your own hands and intentions for a person purpose.
Supplies and reference books will provided.
Material fee $10.00 per person 60 min
Share this!