Saturday Spotlight: Divination Show and Tell
Follow Us!Share this!
If you aren't there- look what you're missing! Day rates available!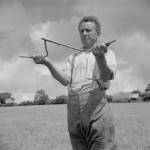 Almost everyone has a favorite method of looking for information about the future, come and see a bunch of them. This workshop will feature a brief overview of a variety of divination methods including tarot cards, scrying, pendulums and even tea leaves. Anyone is invited (and encouraged) to bring and share
their own favorite forms of divination. This will be an exciting and wonderful hands-on experience to anyone, including those that are simply curious or just starting out. We will have many decks of Tarot cards, oracle decks, pendulums, scrying mirrors and bowls, and other mediums that can be used for practice should anyone want to try their hand at them.