Ritual Spotlight: Norseworking with Jane Sibley
Follow Us!Share this!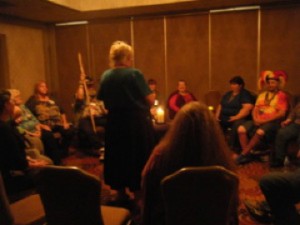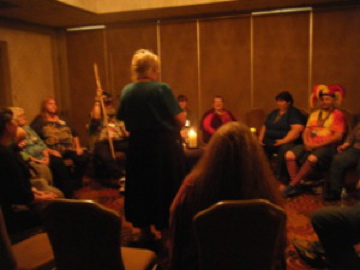 This is a high-energy circle in the Norse tradition, in which we may do healing, fertility magic, charging of major tools, experimental magic, distance work, and whatever else needs doing. Once the ritual begins, the room will be sealed, so please come on time, fed and rested, and pottied. Due to the high energies we will be working with, we will have grounding and tuneup for anyone (no matter their expertise) who has never been to a Norseworking before.
You MUST be able to ground and center to participate. There will be instruction on this available during the day Friday, but be advised, unless you've been to one, you may never have experienced this much energy flow before.
Which is all to the good, because Norseworkings are credited with some amazing healings and a few "impossible" babies!
If you have a loved one who you'd like us to work on during the Norseworking, please contact them before we start in order to get permission for us to heal them.