Raindrop Technique with Denise Orzeck
Follow Us!Share this!
Overview of Raindrop Technique: The What, Why, and How it is done. List the oils and their properties. Full demonstration showing the various hand movements.
Raindrop Technique ® is powerful, effective, and non-invasive. It utilizes nine therapeutic-grade essential oils applied to the body to promote balance and rejuvenation. This protocol supports the immune system and spinal alignment, eases respiratory discomfort, reduces bodily discomfort, and balances and uplifts emotions. It enables the cleansing and purifying actions of the nine essential oils to assist the body's natural healing processes.
The Raindrop Technique ® has quickly become an important tool in the kit of holistic health practitioners. Learn from the best and become certified in the Raindrop Technique ®.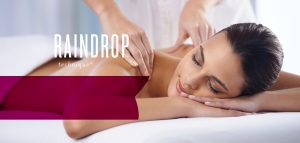 Save