Follow Us!Share this!
Humans have perceptions beyond what we usually consider "normal". We may hear stories about someone who loses sight having other senses increase to compensate. We are not particularly surprised when people in certain perceptions have more highly developed senses of taste (wine tasters), or smell (perfumers), or touch (my father, who sold plastic bags could discern the difference between 1 and 1.5 mils or 2 and 2.5 mils (a mil is .001 inch). I learned judge how warm a feverish child's forehead is nearly as closely as by using a thermometer. We may think that such abilities are unusual, but frankly, over the history of humanity, so is reading, or driving a car. We have only to learn to look in order to see.
There are classes out there where people can learn to see auras, or sense ghosts. Our expectations of what is normal can repress our natural abilities. Current culture teaches us not to smell anything but a small range of 'acceptable' things: food, perfumes (especially those in products), fresh laundry, petrichor… We are discouraged from smelling each other, and told not to mention information we might gather with that sense. How foolish! The study of allergies and sensitivities shows that symptoms of an allergy can present in the presence of a part per million or less (although luckily, most food allergies require much more: still, a half a gram isn't much). Once your body has identified something as dangerous, it will send out its warning signals at a small dose. Similarly, we see, hear, and feel many things our conscious minds filter out. Much of our consciousness is designed to filter out the unimportant things around us, so we can concentrate on the important, to forget what experiences do not need to be stored, to reduce stimulation. When we become over stimulated, we don't function as well, and may become ill if it persists. Each of us has a range defining our comfort level between over stimulation and under stimulation. (Sensory deprivation leads to visions of other realities, even as drumming and other techniques are used to achieve altered states.) As with so many things, we must not define our preferences as "normal", and assume that there is something wrong with what is normal for others.
Many of us have seen empaths who cannot filter out the emotions of those around them, and the havoc it can create in their lives. Empathy can be a wonderful gift, or it can be a handicap. Since it can cause psychological problems, it is more recognized in the modern world than other psychic talents, probably because medical system has put a handle on it. Sadly, they often cannot help, whereas someone who recognizes it as a real perception can often help the empath learn to shield and manage their ability.
Being highly sensitive can be distressing. Think of when you are recovering from a burn: your new skin is hyper sensitive to heat, and you can put your hand in water than is comfortable to the rest of your skin, but not to the burned bit. Next time a child complains that the bath water that feels fine to you is too hot, remember that they have new skin. If you've been pregnant you may remember some of your favorite foods tasting repulsive, although you craved others you usually don't like. Not only do our abilities to perceive vary from person to person, but clearly they change at different times, or under different conditions for each of us. Any ability can increase when we focus on it, or fade when we ignore it. This is true of our "super-normal" perceptions as well.
Modern science has only begun to appreciate how varied and sensitive our perceptions are. No longer is it: sight, hearing, taste, smell and touch. The sense of touch now includes the ability to perceive heat and cold, smoothness and roughness, pressure, vibrations, or pain. We may speak of clairvoyance, clairaudience, clairsentience, and claircognizance, but those designations go back to when we assumed only five senses. When we can detect minute vibrations, subtle changes in energy of various types, or our body can identify a substance to which we are sensitive suspended in the air around us in parts per million or less, does it matter whether what we perceive is based on information our body collects and delivers to us on a subconscious level, or whether it is through some as-yet-undescovered mechanism that we refer to generically as "psychic"? Our brains find patterns- it's what they do. This is the basis of much of divination. We associate this pattern with that one and draw conclusions. We don't always know what led to our conclusions, but what matters is how much we can depend on them.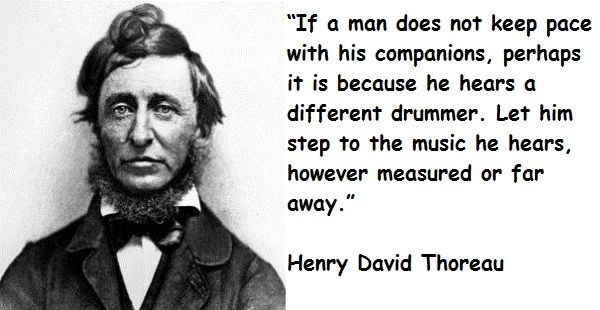 Someday, science may be able to find the mechanisms we use to collect information. We don't need to wait until they have to use those mechanisms. More immediately, we do need to stop trying to prevent ourselves, and those around us from using all our abilities, whether it's hearing ghosts, seeing auras, dowsing, or getting information through our many extended senses.
There are many reasons our culture dismisses and demonizes those who see the world differently. On a very basic level, someone may feel less important or capable if they think another person has abilities they don't have, they may wonder if there is something wrong with them that they don't. There is a sense of safety in being like others in a group. Conforming to the 'norm' brings acceptance and security. But when those directing the community try to repress abilities of those with special gifts, rather than teaching them how to use them for the benefit of the community, we can end up with suspicion of those who are different, if they have greater abilities. We've seen teachers and other leaders working to make those who 'march to a different drum' 'stay in step' with the others, and conform. The whole community loses the advantages those gifted souls can share.
Our conference hopes to let people learn to recognize and use their gifts, have those who've explored such things before share their skills and knowledge with others. Why should each person have to 'reinvent the wheel', because they've been taught wheels don't exist. When we help each other learn to use our 'forbidden' talents, we can all benefit. But what is needed, in our panels, in our workshops, is to know what is needed by the people who are attending. Please let us know what you are most interested in learning: Communicating with spirits? Divination techniques? Complementary and Alternative Healing? The history, science, or folklore of the supernatural? Please tell us what sort of thing you have been wishing to learn more about, and we'll try to find someone who can help. At very least, it's wonderful to speak with others who recognize that what you have been experiencing is real, and you aren't the only one (and not crazy)!