Preview of upcoming workshop!
Follow Us!Share this!
This week's New Normal Podcast is about Werewolves on www.Liveparanormal.com, if you missed the live show, the link to it in the archives is here.
Tchipakkan will be talking about werewolves- shape shifters and what's real and what isn't. This is one of the workshops that I'll be doing this November.
Much of what you think you know (unless you're a shifter yourself) probably comes from movies, fiction or even role playing games. But nearly
every culture in every period has some version of stories of shape shifting, and what they have in common can tell us a lot about what's probably at the core of the stories.
The stories as they differ from place to place and time to time can also tell us about the culture that generated them, and how they see this phenomenon.
Please feel free to join the conversation by calling in at 619-639-4606
If you can't tune in 8-9, Live Paranormal.com archives its shows by date, and I archive them by date, guest, and topic on my website: http://tchipakkan.wordpress.com/the-new-normal/directory-of-podcasts/
We'd love you to phone in with questions: 619-639-4606 (live only). If you know you're going to listen later but have a question, look on the facebook events page and leave a question there. We'll try to answer it during the show.
If you can't tune in 8-9, Live Paranormal.com archives its shows by date, and I archive them by date, guest, and topic on my website: http://tchipakkan.wordpress.com/the-new-normal/directory-of-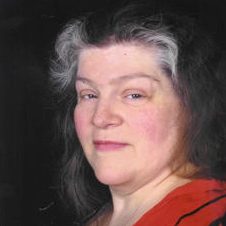 podcasts/
Save