Panel Spotlight: Unusual Tarot Spreads Panel
Follow Us!Share this!
Do you read Tarot? Do you use or create spreads? This panel will be sort of a round table discussion- come with questions about how different spreads serve different queries. We will run the panels that fill first.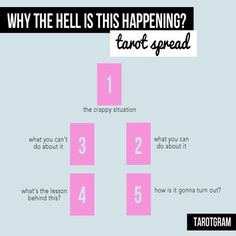 We may start with one, three or Celtic cross spreads, but as we use Tarot cards for decades, many of us develop different spreads and techniques for different purposes. A panel full of experienced practitioners will probably share many useful and unique spreads. If there's time we may talk about how one develops a spread for a special purpose.