Panel Spotlight: Shamanism panel
Follow Us!
Shamanism Going Forward Panel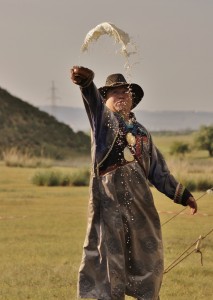 What parts of the old skills and styles will be especially useful for the next 50 or 100 years? We might instantly think of the psychic and herbal healing lore which could certainly be a fascinating side of the discussion. But there's also a face of the old shamanic ways that most Pagan folk seldom think about but most artists remember well: the shamanic performance style.
Picture being in someone's living room, a warm friendly place, where some really brilliant, experienced people are having an animated discussion about topics on healing, divination, magic, folklore and spirituality. You can ask questions or just listen. That's what our panels are like, not experts sitting behind a table.
Please come to the atrium to enjoy or join the conversation!
Share this!