Panel Spotlight: Core Divination
Follow Us!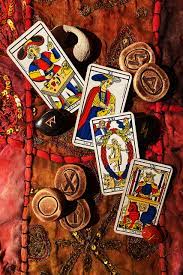 Core Divination
What do all types of divination have in common? How are they different? And which kind of divination is better for specific situations?
Let's take a tour of the world of psychic readings.

Michael Harder came up with the term Core Shamanism to describe the practices that spirit workers used in cultures all over the world. This panel will look at what the many, many forms of divination have in common. Bring questions and feel free to offer your contributions.
The panelists will include Jane Sibley, Sean Kane, Tchipakkan, and Sara Mastros, all experienced in several varieties of divination.

Schedule not yet set.
Share this!