Panel Spotlight: Climate Change Panel
Follow Us!
This is one of the panels that didn't get enough people signing up to happen- I'll be posting a few more of them to "hold space" until we start posting new panel ideas for next year. There is no reason to think we might not run one of these- or re-run great panels that are still discussion worthy. But please, send in your suggestions if you have ideas for a panel topic you'd enjoy hearing discussed.
Global Warming (Weirding) Panel
Climate Change ("you're soaking in it").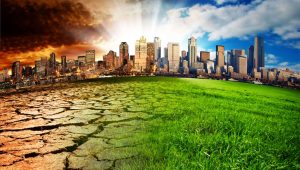 Our take on the debate over climate change, politics vs scientific community, including our role as custodians of this earth and our spiritual paths. Climate change refers to the warming of our climate's global temperatures, with effects include the melting of the ice caps, worsening of storms, changes in the jet-stream and currents in the ocean, the salinity level of the oceans, affecting life in the ocean. How does the spiritual community see these changes? Do you accept the Gaia Hypothesis? How do they affect the magical workings we do? Does it likewise affect our balance as well? What do we already do, or can we do to do our part to inform, educate, and enact actions to help resolve this imbalance?
Save
Save
Share this!