Orion Foxwood: Speaker Spotlight
Follow Us!Share this!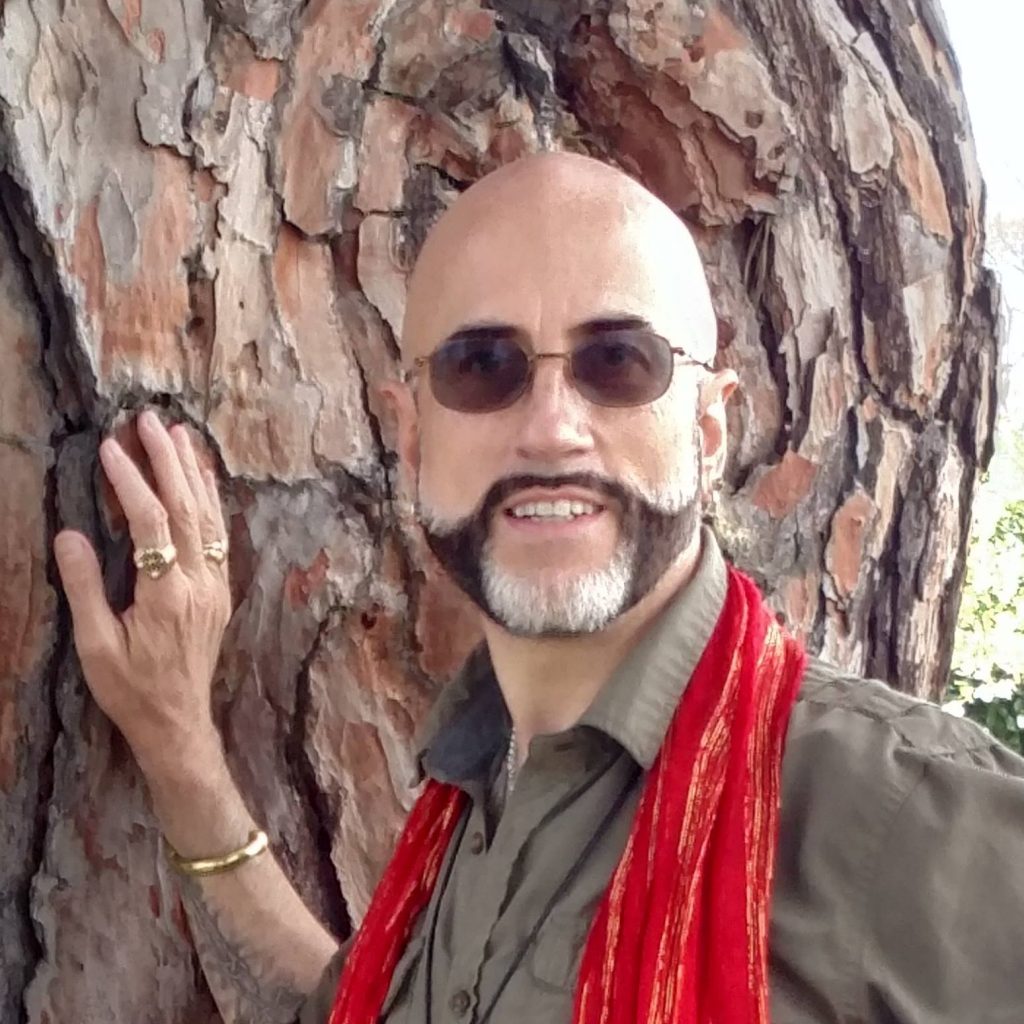 Orion Foxwood is a traditional witch, conjure-man and faery seer; author of "The Faery Teachings" (RJ Stewart Books), "The Tree of Enchantment", "Mountain Conjure and Southern Rootwork (Formerly, "The Candle and the Crossroads"), "The Flame in the Cauldron" (Weiser Books); founder of the House of Brigh Faery Seership Institute; and, a co-founder of Conjure-Craft; and, Witches in the Woods gatherings in CA. Lover of cats, rocks, plants, trees, faeries, creeks, ancestors, graveyards, earth, life!!
This year, Orion will be presenting:
The Crowns of Success, Sovereignty, and Glory: Conjuring, Covering and Claiming Our Heavenly Inheritance NOW
Southern conjure and folk magic practices such as hoodoo, rootwork, and conjure often have commercial products (and some similar homemade items) such as oils, powders, washes, sachets, etc. labeled "Crown of Success." But what does this name mean, what is the undergirding philosophy, and how do these products work? What is the Crown of Success anyway, and how does it relate to "Sovereignty of the Spirit" and the lesser known "Crown of Glory"? In this workshop, Orion will discuss the history of this concept, its meaning, how to establish and claim the crown, and how to mediate its power into all of our works and witchery. He will lead us in potent prayer and ritual forms to access this traditional anointing and to pull its presence and power onto and into our crown to awaken the "Divine Power sitting in our head." The potency of this practice is the foundation and the core of the Christian aspects of conjure, as it was shared with Orion by his elders in this work. However, its usefulness applies across traditions.