New Normal 8 pm Wednesday, 3-9-16, 8-9 p.m. est.
Follow Us!Share this!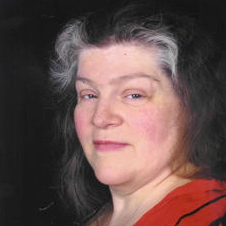 Please join Tchipakkan on the New Normal 8 pm Wednesday, 3-9-16, 8-9 p.m. est.
RúnValdr is a system of energy manipulation that was created starting in 2004 by Rod Cox, and he's developed it since then. It has a strong resemblance to the energy healing system Reiki, but encorporates the Scandinavian symbol set known as the Runes, and several other symbols created for this system as well.
I've been teaching, and using, this system for over 10 years now, and know that it works. I have used it to stop at least a dozen migraines- and that all by itself would justify learning this technique, but it does so much more. You can use it for protection, you can use it for healing, you can use it for astral travel, and for creating magickal objects.
I am not going to be able to "attune" you during the podcast (I'll explain what that is) basically to enable you to use this system, but I can cover the background information that we always need to set first. If you like what you hear, you can contact me or Rod, or the people we've attuned, or they've attuned and we'll keep spreading this farther.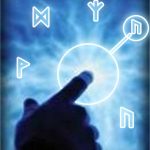 I figure the more healers out there, the better in this world.
You will want to go to my website to access visuals to follow along.
https://tchipakkan.wordpress.com/psychic-stuff/healing/runvaldr/run-valdr-symbols/
After hearing this Introduction to RunValdr, some people decide they really want to have the attunement, and some decline- either way is OK. There are many ways to access the various energies humans can manipulate, and only you can say which are the one(s) that are right for you. I like the energy of the runes, and the direct way that RúnValdr works.
Please call in with any stories or questions: 619-639-4606
To listen live: open a window on your computer to www.Liveparanormal.com, sign in, and click on Shows, and the New Normal to listen. To listen later at your convenience, shows are archived by date on LiveParanormal.com here, and they're organized by date, topic and guest on Tchipakkan.com .