NeoPaganism a Personal historical perspective
Follow Us!Share this!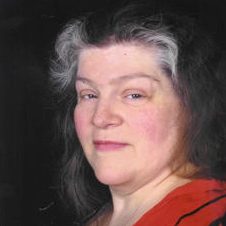 Please join Tchipakkan, on the New Normal 8 pm Wednesday, January 11, 2017, 8-9 p.m. edt, when I'll be talking about Neo-paganism as I have watched it develop since the sixties.
I've been openly pagan since I realized that was the best description of my belief system back in the 60s, and following the normal human pattern, have sought others who shared my views, skimming around the edges of the New Age and Neo-pagan and heathen movements. I've met and associated with some of the "names", and some have called me an elder (although I've pretty much dodged that bullet). I'll be talking about some of the groups I've joined, or just hung around with, from the Process- Church of the Final Judgement, to finally generating the New England Peasant Pagan Tradition (because people always ask you what you "are"), and will cover psychics, Wiccans, Heathens, Strega, activists and (without outing them) "closetted" people I've known. The rise of "festivals" and Pagan Pride Days, and some of the problems and solutions they've created.
As a historical scholar, I am painfully aware of how personal a view this is, and would love to have anyone else who's lived through this period and has stories and views to contribute to call in and share them.
The call in number is 619-639-4606.
I've also studied the history of witchcraft and various pagan practices from indigenous ones being revived, to how conversion from pagan to Monotheist happened. I will probably cover some of that too.
If you just want to listen (while doing other stuff on your computer), you can open a window on your computer to www.Liveparanormal.com, click the "Listen Live and Chat" listing under the "radio-listen/chat room" heading, and click "LISTEN HERE" next to "the New Normal".  You'll need to go to the top of the home page on the extreme right and click "Join" to set up a personal account (it's free but takes a few minutes, so you might want to do this in advance)
If you can't tune in while we're live (8-9 pm), all Live Paranormal.com shows are archived by date, and I'll post the link to this show here after the show. If you know you're going to listen later and have a question you'd like answered, look on the facebook events page and leave a question there. We'll try to answer it during the show.