Motanka Dolls: Ukrainian Poppet work
Please join CTCW's Otherworldly on Zoom this Wednesday, March 23rd, at 8 PM Eastern Time.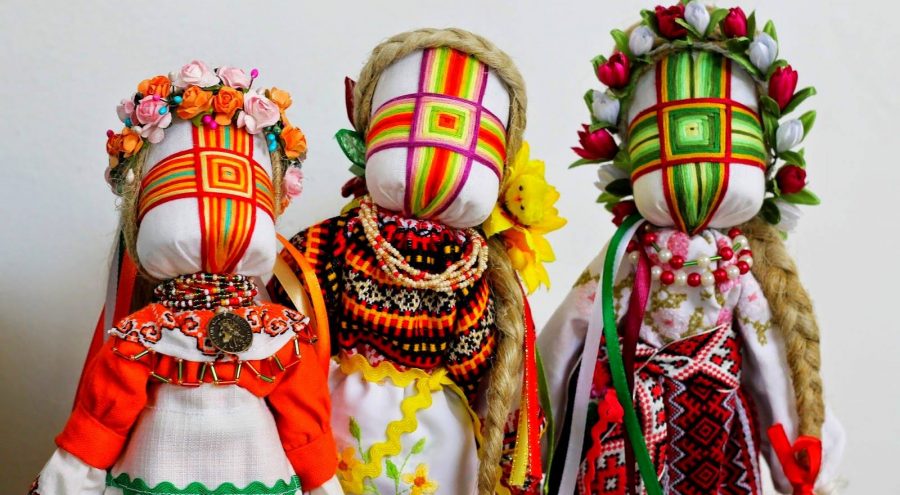 This week Tchipakkan will share some basic information about the Ukrainian Art of making magickal dolls for health, prosperity, love, happiness, and protecting the home and family. These popular gifts at weddings, births, and other rites of passage are very much made with intent. We'll talk about how these are similar to, and different from poppet work in other cultures, and how to make this variety for our own homes.
I, Tchipakkan, make no claim to Ukrainian ancestry (although, who knows? I'm an American mutt!) Rather I have been studying magick for most of 70 years and found out as much as I can about these dolls. As with much folk practice, there seems to be a great deal variety in how it's done by those who were taught by their mothers. I will tell you what materials you need to gather, and what the rules are, and show you several tricks I've learned, but as one of the rules is that each doll should be made in a single session, this is not going to be a 'make it along during the show' workshop. (Perhaps we can do one during the conference.)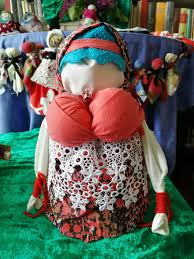 Motanka dolls are only one type of magickal doll in the Slavic cultural repertoire. There are variations within the group Motanka, and others including Krupinichka, Zernushka, Travnitsa (filled with buckwheat), Zhelannitsa, Nerazluchniki (the inseperables), Desoatiruchnitsa (who have ten hands), Sarika (bird dolls), LichomankI (against illness), Zadanica (the wish doll), and Podorojnitsa "one who comes along the way" with you. So depending upon what sort of help you want, you'll be making a different doll. Some have herbs, coins, grain, or other charms inside, and you may, as I did, become fascinated with Slavic magickal techniques (like wax divination) and holidays (Bulgarians burn a large Baba Marta at the Spring Equinox to banish winter, which reminds me of the Lichomanki.) While some of these dolls are made to sell to tourists (without magickal intent, I assume), this is still a living practice, and new forms are still developing.
Please come, bring questions, and you'll be able to watch the recording later to follow how the dolls are made. I'll be showing at least three types, a larger one, a small poppet, and the one filled with grain. Invite any friends who may know more to share with us.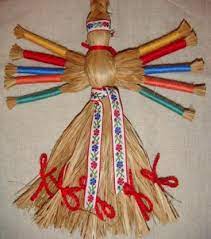 Join Zoom Meeting
https://us02web.zoom.us/j/81601632412?pwd=TDRmUEpRRkF6QWdvd1lBOFhRSnA4QT09
Meeting ID: 816 0163 2412
Passcode: 731463
Remember to tell your friends about CTCW, as word of mouth is our best advertising. We're all psychic, pretending we aren't is like wearing blinders or tying one hand down.

The 2022 Changing Times-Changing Worlds Conference will be held Virtually again next November 7-13th, evenings Monday-Friday, and all day Saturday and Sunday. Registration will be open soon, with options to join workshops and panels live, and access the recordings for a month, or a whole year. Let us know who you'd like to present, and what topics you'd like to hear about. Meanwhile, every Wednesday, there's Otherworldly.
Facebook Group: https://www.facebook.com/groups/388982351233282/

On Facebook the CTCW Group has become private to facilitate open discussions:
We make announcements on the CTCW Facebook Page which is public.


Please join us there. If you miss this event, the recordings are posted on Youtube Thursday or Friday.https://www.youtube.com/channel/UC1xTRrcFwUjmQgWb_BDvpiA