Magic Cat Designs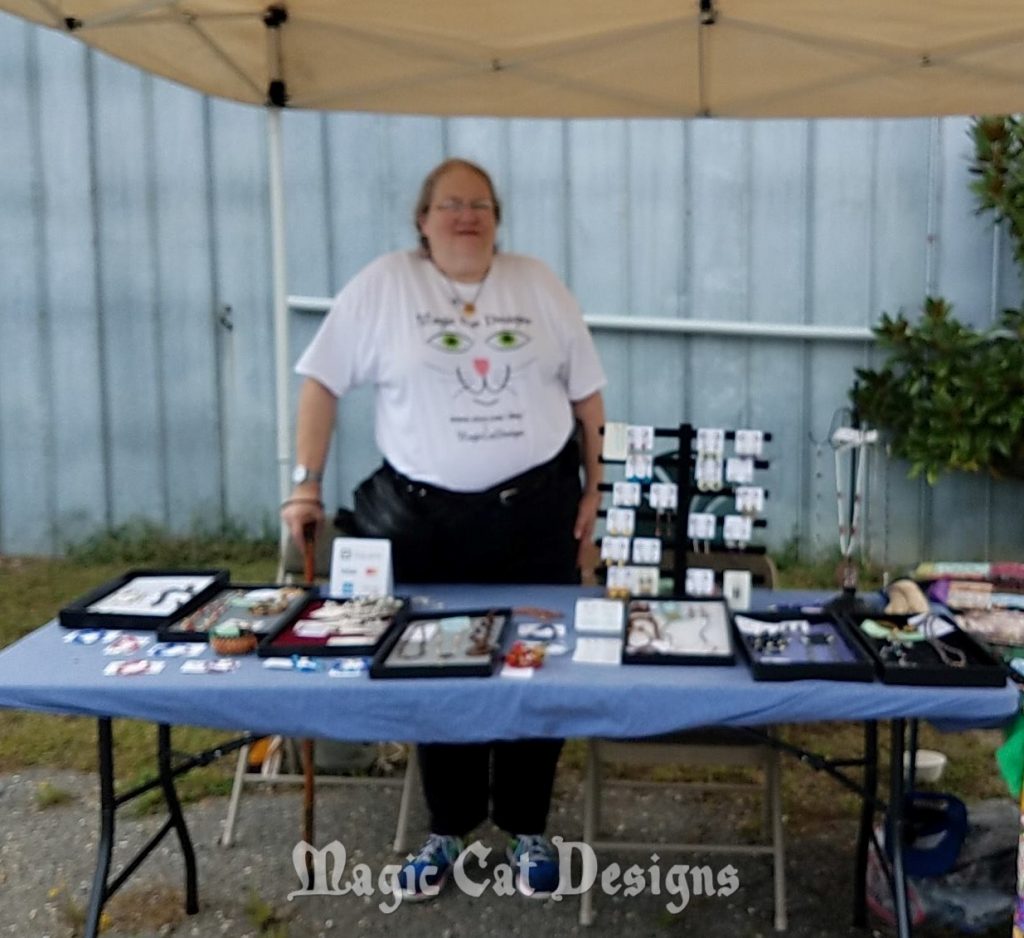 Magic Cat Designs features a mix of hand-made treasures, ranging from jewelry to to hair accessories to sewn items, in styles from quirky to classic. Most will be one-of-a-kind, while others may be few-of-a-kind. Whatever it is, it will have been made with joy in the Magic of creating something special and beautiful.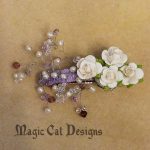 Everything sold is hand-made by the owner. Nothing is mass-produced. Each item is created individually, with care and concern for quality.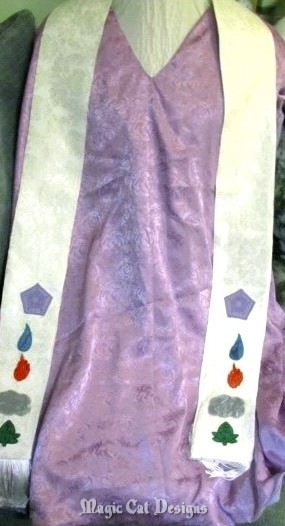 Items made in the past have included braided wire and bead circlets, folding coronets (for SCA or cosplay ) and minister's stoles, customized for differing religious/spiritual paths.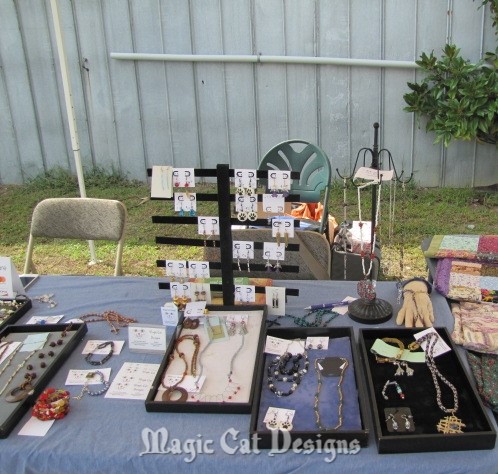 You can find Magic Cat Designs online at: http://www.etsy.com/shop/magiccatdesigns. or by email at: magiccatdesigns@gmail.com