Monday Vendor Spotlight: Auntie Arwen's Spices
Follow Us!Share this!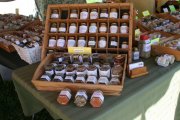 Auntie Arwen, known in the "real world" as Jane T. Sibley, has been a member of the Society for Creative Anachronism (SCA) ever since the first Pennsic held at Coopers' Lake. Actually, she joined right after Pennsic 5, which was in 1975. She started out selling tag sale items at Pennsic, and then graduated to crystals, tumble stones, crystal balls, and suchlike at science fiction cons as well as at SCA events. This was successful for many years, but when the crystal fad began to die out, she switched over to spice blends. Beginning with twelve blends, over the years the variety has increased to today's over 300 blends, as well as salts, peppercorns, and more. Arwen's spices come in glass jars that were chosen for their exceptional sealing capability. Our jars keep blends for well over 1yr, whole spices for grinding last easily 2yrs (and that is just what they say about spices in the plastic jars.)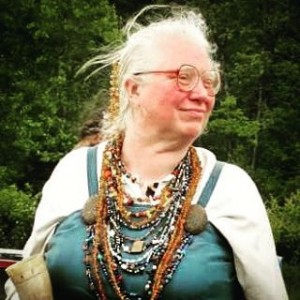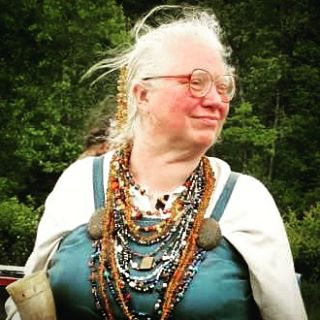 Yes, this is the same Jane Sibley who started Changing Times Changing Worlds (with Tchipakkan and friends) nine years ago. She will be back this year, at the conference is often found at Hospitality, if not teaching or attending classes! (It's SO good to have passed the chair on!) But don't worry- Colleen will be holding the fort in the dealers room! Remember to bring back your spice jars for a discount on your next bottle!

An expert on Runes and Norse magic and folklore, she will be running a Norseworking Healing Circle again this year. And you may be able to find her books in the vendors. When the current book has been finished and the manuscript sent off to the publisher, she will start on the next one, and after
that, yet another one. In between writing books she plans on getting back to another love that has been a part of her family history; painting. Auntie is not bored.

Her on-line store is here since you can't wait until November:
Auntie Arwen's Spices
https://www.auntiearwenspices.com/store/c1/Featured_Products.html