Mindful Morning MediTEAtion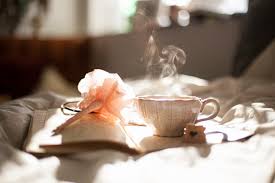 Follow Us!
Shhhhhh! Mindful Morning MediTEAtion for Non-Morning People
Tea is liquid joy. Join us quietly for a silent meditation facilitated by Gabriella and Akasha's Heart before our conference begins. If you are a slow waker-upper like we are, you are welcome to join us for mindful tea preparing & consuming. It is understood that many of us do not wish to socialize prior to the comfort & ritual of having our morning tea. There are things we can do to make this ritual a more mindful experience like stirring in our accoutrements using sigils or symbols, stirring deosil or widdershins, and of course choosing a tea has specific herbal properties. During our time together, there will be energetically light information provided on handouts and signs. You are welcome to join us in your pajamas & slippers, but this will be a silent gathering for the morning mopies like us to sink into delicious, comforting tea and not have to engage our brain cells. Akasha's Journey will provide a variety of teas and sweeteners. You are encouraged to bring your own mug or tea cup.
Share this!