Follow Us!Share this!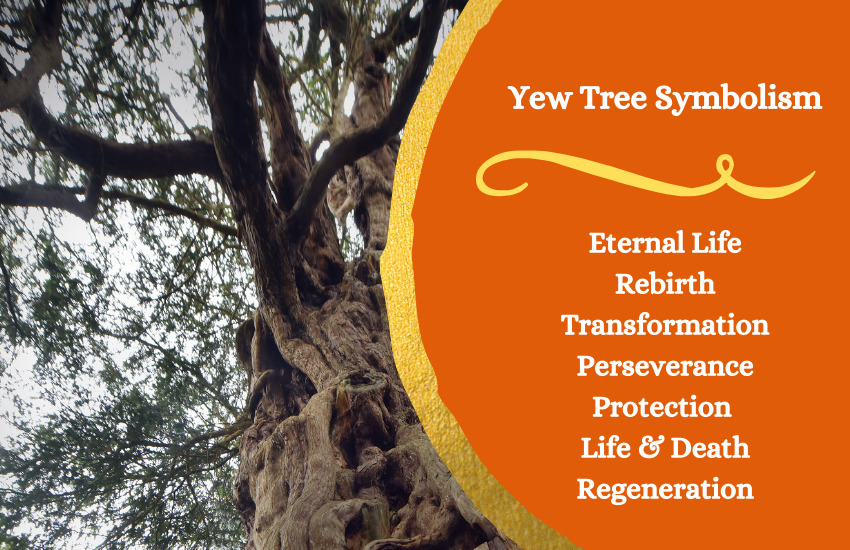 Life and death are a mystery, the Yew tree's drooping branches can root and create new trees, and new daughter trees can grow up from the stump of a tree that has been cut down. New life from old, symbols of rebirth. At the same time, all parts of the yew: berries, needles, bark, are all poisonous. While some say yews were planted in churchyards as a symbol of resurrection and life after death, others suggest they were planted there to keep livestock from eating them and being poisoned, but making the wood available for making both bows and arrows- also death dealing instruments. Medicines have been made of parts of yew, although it is toxic enough that it's highly risky, although even in the modern world, the English Yew is the source for taxol, an anti-cancer drug.
Life in death in life in death.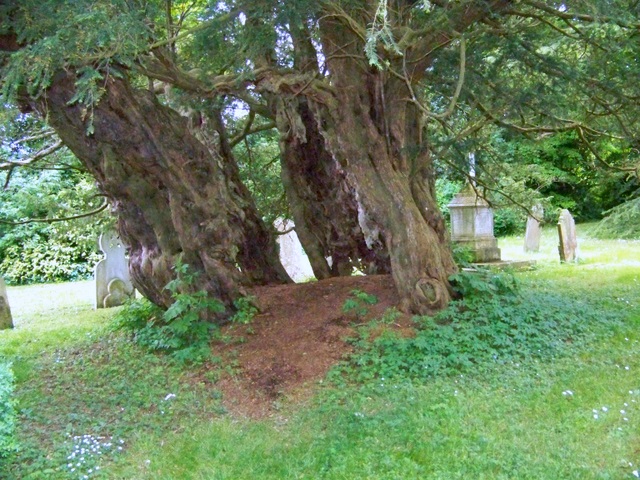 Unsurprisingly, there are many stories and much symbolism surrounding yew trees from all over the world. Yew trees can live three thousand years, and 1500 years is not unusual, some of the most ancient ones in churchyards. The habit "daughtering" habit of yews can create a solid ring of wood with a hollow center where the original tree has rotted away, creating a sheltering space within, which may contribute to stories of living inside ancient trees.
Death and what comes after is one of the great mysteries of life (as well as what comes before). While many of us are satisfied with the evidence that supports reincarnation, others prefer the information that comes from the other side through psychic mediums and the teachings of mystics, or stories from those who have had near-death-experiences. Others prefer to investigate ghosts, while many others flatly refuse to acknowledge the possibility that they may exist. There seems to be no end to the many possible perspectives of the Life and Death mystery. As with many of the subjects of interest to the Changing Times-Changing Worlds community, the possibility of reaching a definitive conclusion that would satisfy everyone is unlikely, and yet these perspectives on life and death touch nearly every part of the occult that CTCW is here to explore. This is how we have chosen this year's theme, and we are looking forward to seeing what perspectives our speakers will bring to their presentations if they choose to explore the theme this year.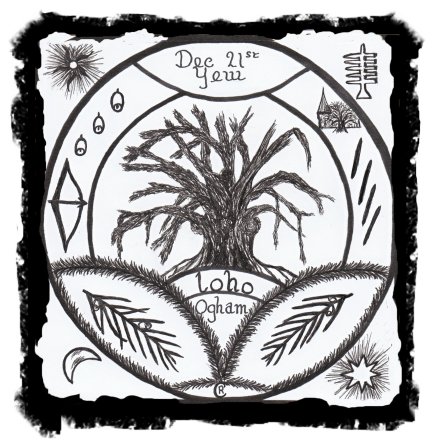 From healing to divination, from ancestor work to energy work, from myth to science, aspects of how the worlds of life and death are connected are everywhere. We can also hope that the aspect of connecting the worlds will help us to make bridges between the diverse communities that study the supernatural world. During the past thousand years, at least in the West, we have experienced a pendum swing between religion having a monopoly on all (acceptable) paranormal activities, to the other side of total denial of its reality. This has resulted in these subjects becoming "occult" or hidden. If you wanted to talk about telepathy or spirits, even if you lived with them, as some of us do, you had to learn to keep your mouth shut, or you could be ostracized, either religiously, or socially. Groups that allowed this sort of conversation met privately, carefully vetting anyone who might join, and making sure that they kept their explorations secret. These groups, whether secret societies or small groups often come to think that they have a monopoly on awareness of and expertise in these areas. But because humans are psychic, and this stuff is real, there are thousands of groups that touch on aspects of the occult, from Rosicrucians to Dowsers, Spiritualists to Witches. Let's face it, you can't keep humans from seeing ghosts, or experiencing miraculous healing, or any of the other stuff we do. But at this point, the "it's not real" group is in charge, even if they have to contort their arguments to try to support their position. We may not be able to convince them, but if we can reach out to each other, and forge connections between the communities that study these aspects of life, eventually social pressure will stop supporting the "there's no such thing" group, and the rest of us can relax and talk about our experiences openly and honestly. Won't that be great?