M Cassius Julianus on the New Normal October 7th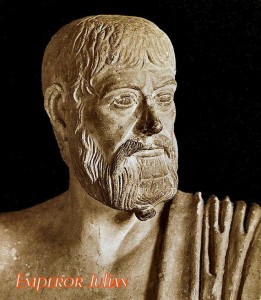 The Julian Society is a modern pagan group started by Marcus Cassius Julianus to honour the Emperor Julian the Blessed's vision of a world where all faiths were accepted. (He is known as the last pagan Emperor of Rome.) In a world where the DAESH can openly tear down and destroy the artworks of ancient civilizations because they represent alternative religions- even though they are long dead; and even in the USA people can attempt to make the law be based on their personal religious beliefs, we need the vision and philosophy of Julian more than ever.
Please join Tchipakkan and Marcus (aka Will Bradford) as they discuss religious diversity and tolerance in both the ancient and modern worlds.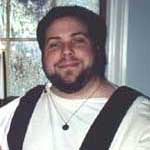 To get a preview of the discussion, here's an essay M Cassius posted on the Julian Society yahoo group after the destruction of the Temple of Bel:
https://groups.yahoo.com/neo/groups/JulianSociety/conversations/messages/6379
"The Julian Society is a religious order dedicated to the restoration of Paganism as a respected major world sprituality. Our efforts are inspired by the works of the Emperor Julian, the last Pagan emperor of Rome, who reigned as Caesar of the Western Empire from 355-360 BC, and then as Augustus of the full Roman Empire from 360-363 AD.
During his lifetime the Emperor Julian worked to restore paganism to it's traditional status. He rebuilt temples to the Gods, reformed the pagan priesthoods, restored traditional rites and created new ones, and championed pagan spirituality in writing, debate and through philosophy."
To listen live: open a window on your computer to www.Liveparanormal.com, sign in, and click on Shows, and the New Normal to listen. To listen later at your convenience, shows are archived by date on LiveParanormal.com here, and they're organized by date, topic and guest on Tchipakkan.com .