Follow Us!Share this!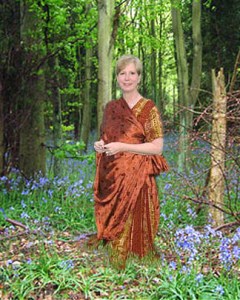 CTCW welcomes Lyrion ap Tower on Otherworldly Wednesday speaking about Death.
Lyrion is High Priestess of the (New Hampshire) Granite Tower and an accomplished ritualist who conducts all Rites of Passage for individuals and Covens throughout the New England area.
Years ago, Lyrion and her husband/ Priest Raven presented a session at CTCW in Northampton on Aspects of Death and Dying for Pagans, called "The Ochre Spiral". Because the topic is so large, the session was limited to the topics: Death as the Great Mystery, Preparations for the Dark Times, The Language of Death, Two Ways to Die, Final Wishes of the Dying (making and carrying out). This past year she has added a new and pertinent segment: "Death in the Time of Covid". She has also been privileged to personally midwife passages to the West for five friends and officiate at four graveyard interments.
Join the Zoom Meeting here:
https://us02web.zoom.us/j/87141319328?pwd=NkF2b3IwbFlqQThQRjZRN25xeFdJdz09
Meeting ID: 871 4131 9328
Passcode: 715074
As a Chaplain in the Universal Life Church, in the fall of '07 Lyrion was asked to write and conduct a full Sunday Service for a (Christian) Unitarian Congregationalist Society in the area. The title of her sermon was "Filling the Emptiness". She has been asked to return as guest minister in the future.
For further information, Lyrion can be reached at sbmillett@tds.net
Please share with interested friends!
More on Lyrion;
Lyrion and Raven teach classes about Wicca and are regularly interviewed by local and state media, frequently invited to present the Wiccan worldview at ecumenical discussion panels as well as at civic / fraternal organizations in New England. Lyrion is on the Advisory Board for the Cathedral of the Pines in Rindge, NH and Garden Site Coordinator for the Pagan Garden at the Cathedral. For seven years they have taught a segment of the Psychology Department's curriculum at Franklin Pierce University in Rindge, NH. Lyrion mentored a group of 16-20 Pagan/Wiccan students in the campus Pagan Meet and Greet Club during the 07 and 08 scholastic years.
Lyrion has published a collection of short stories, essays and poems about the Wiccan experience titled Passwords and Passages, with one of the pieces, "Name", winning a top placement in the National Organization of Women' s (NOW) Essay contest. The chapbook celebrates the cycles of Nature and individual human experience that make this spiritual path so rich, joyful and comprehensive. Selections from Passwords Passages have been used by several Wiccan groups in rituals and ceremonies. Many of her short stories have been featured in magazines & calendars.
For over 17 years, Lyrion has practiced the art of Cleromancy, an ancient form of divination interpreting found objects which are cast on a specially prepared field. In addition, she is a continually learning herbalist who conducts Wildcrafting walks and healing "brews". She has recently begun selling her healing herbs under the name of "Lyrion's Local Wild & Fresh Seasonal Herbs". The beams of her kitchen are laden with seasonal herbs and mushrooms and her cupboards are filled with tinctures.
Lyrion has been a featured guest on "Morning Mystics" radio program, (Lawrence, MA), the JD Page radio show (100.1 FM The Fox, Worcester) and was featured in the October 2006 segment of Channel 9 WMUR-TV "NH Chronicle
Remember to tell your friends about CTCW, as word of mouth is our best advertising. We're all psychic, pretending we aren't is like wearing blinders or tying one hand down.
The Changing Times-Changing Worlds Conference will be held virtually, but live in 2021 on Zoom, November 8-14. Evening classes and panels Monday through Friday, and all day long on the weekends with breakout rooms.

Facebook Group:
https://www.facebook.com/groups/388982351233282/