Looking forward to Harvest
Follow Us!Share this!
Last week on the CTCW Wednesday Show we had a discussion about making new systems of divination using whatever symbolism you knew well. The more you know about a topic, the more the depth symbol will offer for your divination. This year's symbolism for the Conference is Harvest, and since everyone eats, agriculture offers abundant symbolism for us to explore how to harvest whatever it is we are hoping to gather in this year. Medieval images show men and women working hard all year to insure enough food to last from harvest to harvest. Since, luckily, there are a successions of harvest all year long, we don't need to simply wait until the fall when "everything" is ready. There is the excitement of spring lambing and calving, fowl start laying again, milk is so plentiful the Anglo-Saxons called May Three Milkings Month, the first fruits, making hay, cutting grain, gathering grapes and apples, and in late fall (I am thinking of the European cycles), the animal "harvest" of killing off the livestock you couldn't keep through winter. Other areas would have different cycles. In the Mediterranean the cycle centered on the olive and the grape, other regions focus on rice, or other food stuffs. The important thing was to have enough to save to last until the next year's harvest (with enough left to plant).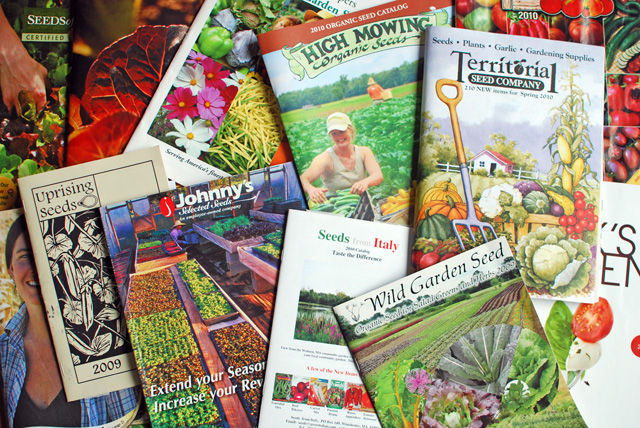 A few of us who have gardens will be enjoying the "garden porn" of seed catalogues. This time of year we imagine that all we need to do is put a seed in the ground and we can grow anything from melons with blue rinds with stars, to an array of herbs, to orchards of giving trees. They are "Wishbooks" that seduce us into the 'magical thinking' of those who don't understand magick, and think that wishing is all you need to do. Intent is vitally important to manifestation, but you also need to, as the joke has God saying to the man who prayed to win the lottery: "Buy a ticket!"
Creation requires work. Miracles abound! What is a seed but a piece of a plant that may well already be dead (eaten, burned), but surround it with earth, water, sun (fire), and air (fluff the soil), and the plant reproduces itself, creating more fruits and more seeds! We still need to make sure that the plant has what it needs, when it needs it, and that will require effort from us. To a certain extent, selecting what seed we will plant is creating the intention- the target, what we are trying to manifest. The next thing is to create the right conditions. At this time of year, if dealing with seeds, we may be figuring out what conditions are required for the seed and eventually plant we want. This is not a minor part of the process. If you were a medieval peasant in February, you'd probably be out digging rocks out of the dirt, and digging in the manure from your animal shelter. You can take this analogy to your next magickal working. Will your spell, once sent out, "fall on fertile ground"?
As much as my younger self hates to hear me saying this, proper preparation really improves your chances of success. Sometimes we can shoot ourselves in the foot (or our working), and sometimes we can make it almost an easy win. Whether gardening, or learning something new, doing a magickal working or simply our daily chores, they are easier and more successful when we plan it out beforehand, collect what we're going to need, and do it in a way such that it is most successful. Some jobs are easier when it's cool, others when it's hot. (This is not to say that we may have to pick between the morning cool, when the black flies are swarming, and mid-day when they are smart enough to not be out, and we'd rather not be either!) Often magick works better if the moon is in the right phase, or the planets are favorable, and we have to devote some time and effort to figuring out the best time to do something, and when all the conditions that are theoretically optimal don't come together (they rarely do), we have to decide which are most important, and make the best trade-offs we can. This was a hard lesson for me, and I'm still working on it, both in magick and in daily life. Learn from my mistakes, the effort you put into figuring out what to do, in what order, and what things you need to get together does pay off. The earlier you plan, the less last-minute substitutions and by-the-seat-of-your-pants scrambling you'll end up doing. So if you're trying to manifest something, plan it as well as you can, as early as you can. You can always adjust later.
We just made it through 2020, and that's an accomplishment. Nature has made it clear that there are some things we have to just go along with, because we are not in control once there's a forest fire, or a pandemic raging. Climate Change is teaching us the hard lesson that catching problems when they are small takes far less work than letting them grow until we're in immediate peril. Sometimes, as with growing a year's worth of food, starting early and working constantly may seem like it's taking a lot of time. But big projects, magickal, mental or physical, are made up of small efforts that combine, and once going can lead to huge results. The lesson is that like a seed, you can get something small, and once it's going, all you need do is nudge it, and care for it, and time will bring it to fruition. Ready yourself for the exertion of the harvest. That's often the most energy intense part of the process.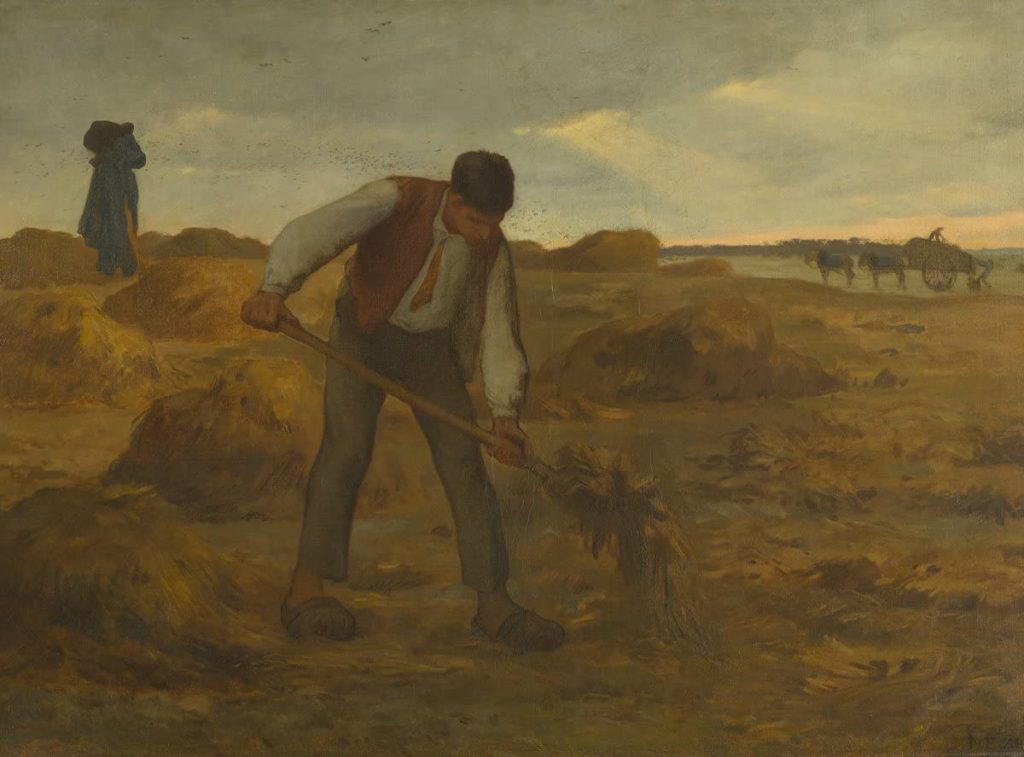 Going back to the gardening analogy, some of the most important work we do is to prepare the ground for the seed. The success or failure of a seed germinating and growing may depend on the weather you can't control, but also on the soil and how well it's turned, how much fertilizer you've dug in. Few people really enjoy the job of turning the compost heap, or taking the manure and spreading it on the field, but if life has given you a huge pile of s**t, dig it into the soil, and make it something that will increase what you want to grow. We may tend to think of manure as unwanted, stinky stuff to get rid of, but to a garden, it's life. Some of the resources you may have available may look at first glance like something you need to get rid of, until you look at them from a different perspective. This is the step you need to be taking even before you plant your first seed.
The harvest is coming, with a lot of good things, and now is the time to prepare ourselves and our environment, and recognize that the cycle of life is a long one, and be ready for the long haul. Don't look at the huge acre you need to dig, think about the one bed you are digging at the moment. Bed by bed, row by row, day by day, embrace the slow progress.