Lon Milo DuQuette Divination
Please Join CTCW's Otherworldly on Zoom this Wednesday February 2nd, at 8 PM Eastern Time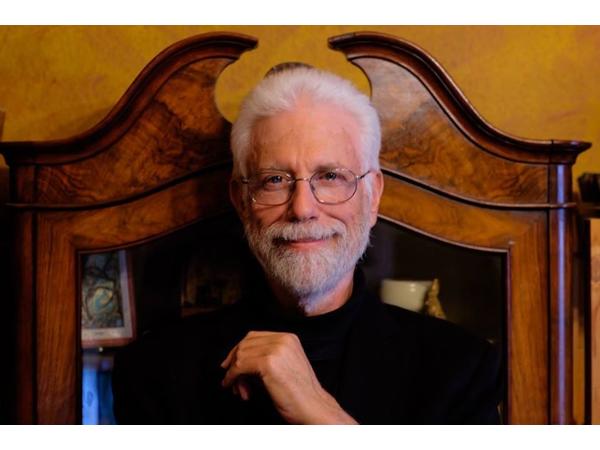 This week our guest will be the multi-talented Lon Milo DuQuette talking about Divination. He's a magickian, prolific author, speaker-singer-songwriter, and faculty member of the Omega Institute in Reinbeck, NH and Robert Anton Wilson's Maybe Logic Academy. He's the Grand Master of the OTO, and expert on Tarot, ceremonial magick and esoteric Freemasonry. While he takes these subjects very seriously, he tries not to take himself too seriously. While well grounded in the history and practice of Western Ceremonial Esotericism, his practice is based on practical results, nowhere shown more beautifully than his classic work the Book of Ordinary Oracles.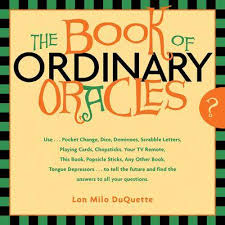 While he covers many divination methods, (Heck, the book itself has an oracle on each page!) including: Coin, Cards, Dice, Dominos, Tarot, Bibliomancy, Pendulum, and I Ching, he also gets down to important topics such as how to be open to reading for yourself, reading with a sense of humor, dealing with readings when you're tired and hungry and stressed, dealing with difficult clients, accepting the oracle, finding the right question, and all those other issues readers have to face. More importantly he does it with humor which makes it possible to accept. He also gives practical advice that makes the exotic accessible. (Can't find or don't want to deal with 50 yarrow twigs? take a sharpie to the square end of disposable chopsticks to make your own I Ching wands).
I have been lucky enough to attend several of his presentations at conferences, and love his unique perspective on how the world works, humor, and pragmatic, eclectic approach. I am delighted to have him come and speak to our community, and if he veers off into other areas of his expertise, I'm sure it will be entertaining and useful.
Join Zoom Meeting
https://us02web.zoom.us/j/83116073581?pwd=RTFvQkxjY2JVMDNJMElSbzI4K29YUT09
Meeting ID: 831 1607 3581
Passcode: 909883
Check out his many other books available at Amazon. These include: Low Magick: It's All In Your Head … You Just Have No Idea How Big Your Head Is, The Chicken Qabalah of Rabbi Lamed Ben Clifford: Dilettante's Guide to What You Do and Do Not Need to Know to Become a Qabalist, (and Son of Chicken Qabalah), The Art and Practice of Geomancy: Divination, Magic, and Earth Wisdom of the Renaissance (Art & Practice)(with John Michael Greer), Allow Me to Introduce: An Insider's Guide to the Occult, Ask Baba Lon, ENOCHIAN SEX MAGIC: AND HOW TO WORKBOOK, and so many more.
Remember to tell your friends about CTCW, as word of mouth is our best advertising. We're all psychic, pretending we aren't is like wearing blinders or tying one hand down.

The 2022 Changing Times-Changing Worlds Conference will be held next November, and we'll let you know when we lock in an hotel and date, (early November in the New England area). We are discussing making it hybrid live and virtual next year, do let us know how you feel about that. Also let us know who you'd like to speak and what you'd like to hear about. Meanwhile, there's Otherworldly.

On Facebook the CTCW Group has become private to facilitate open discussions:
We make announcements on the CTCW Facebook Page which is public. book.com/groups/388982351233282/


Please join us there. If you miss the live show, the recordings are posted on Youtube Thursday or Friday.