Listen to Speakers on the New Normal: Maryalyce Merrit
Follow Us!Share this!
Please join Tchipakkan and Maryalyce on the New Normal 8 pm Wednesday, 9-2-15, 8-9 p.m. est.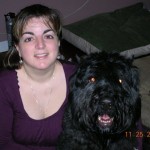 Maryalyce Merrit (Akasha's Heart on fb) joins Tchipakkan this week on the podcast The New Normal. (Link to archived podcast click here)
When you get two such voraciously curious and enthusiastic practitioners as Tchipakkan and Maryalyce together, there's no telling what we'll talk about. We'll probably mention her workshops at the con: Good Vibrations: healing with sound energy, Rock My world (about Crystals), Tea Therapy for Chackra Balancing, Angelic Allies, from there we may go on to talk about some upcoming classes she's doing down at her healing center Akasha's Journey in Wassaic NY Apple lore and Magick, The Wisdom of Crystal Skulls, Embracing your Path with Persephone, Honey Magick, Crafting Scrying Mirrors, Communicating with our Ancestors, even past lives,… and I've just turned her on to a new healing technique: Dynamind. We will just be having lots of fun.
Feel free to call in if you have any questions or comments on any of these topics (or if you think we might not get to the one you were hoping to hear about). 619-639-4606
"She changes everything she touches and everything she touches changes"
Maryalyce (aka Akasha's Heart) has been practicing witchcraft and the magickal arts since 1994.  She is an ordained minister, priestess, ritualist, writer, teacher, and healer.  She is a member of the Hands On Trade Association, is a Reiki Master Instructor and Practitioner, Advanced Level IET Practitioner, RúnValdr Master (Instructor and Practitioner), and teacher of such things like reading Tarot and Medicine Cards, Introduction to Wicca, Introduction to Witchcraft, Witch-Crafting (making magickal tools), How to Organize/Construct/Lead Rituals, and others.  With her passion for just about all things esoteric, metaphysical, astrological, and deeply spiritual, she decided to follow her soul's journey to feed, educate, and empower the world community.
This empowerment may come in the form of oracle readings for seekers, healing sessions, healing circles, or Reiki instruction among others.  As a dog lover, she extends this healing to not only dogs, but other animals and familiars as well.  Maryalyce is an ABCDT Certified Dog Trainer, and she and her rescued dog, Cody, are a registered Delta Society Pet Partner therapy team.  Akasha's Journey has evolved from the same passion for magickal living and crafting tools and items for people and their pets to assist them on their own journeys.  Part of Maryalyce's dream is to make healing & learning how to heal accessible to the community and the people who truly desire it, and of course, the beautiful animals who cannot ask for it themselves.
The joy is in the journey.  www.akashasjourney.com
Please call in with any stories or questions: 619-639-4606
To listen live: open a window on your computer to www.Liveparanormal.com, sign in, and click on Shows, and the New Normal to listen. To listen later at your convenience, they're organized by date, topic and guest on Tchipakkan.com .