Lammas, the height of summer, is when we think about "Harvest". It's hardly surprising, the grain harvest gives us bread, beer, and porridge, that which most of our cultures base our diets. True, the poor may get most of their protein from pulses, fish and eggs, (or in some cultures, dairy), with meat being a valuable but only occasional addition. The great relief of bringing in the last grain is the feeling of security, that we will survive for another year. Losing your grain supply through predation, whether by mice or by an invading army, means starvation, illness and death. Grain, as illustrated, by the Biblical story of Joseph and seven years of famine, can be stored for years, as well as providing the seeds for the next harvest. This made it a valuable commodity for continued survival, even more than herds and gold. This made Lammas the focal "Harvest" holiday.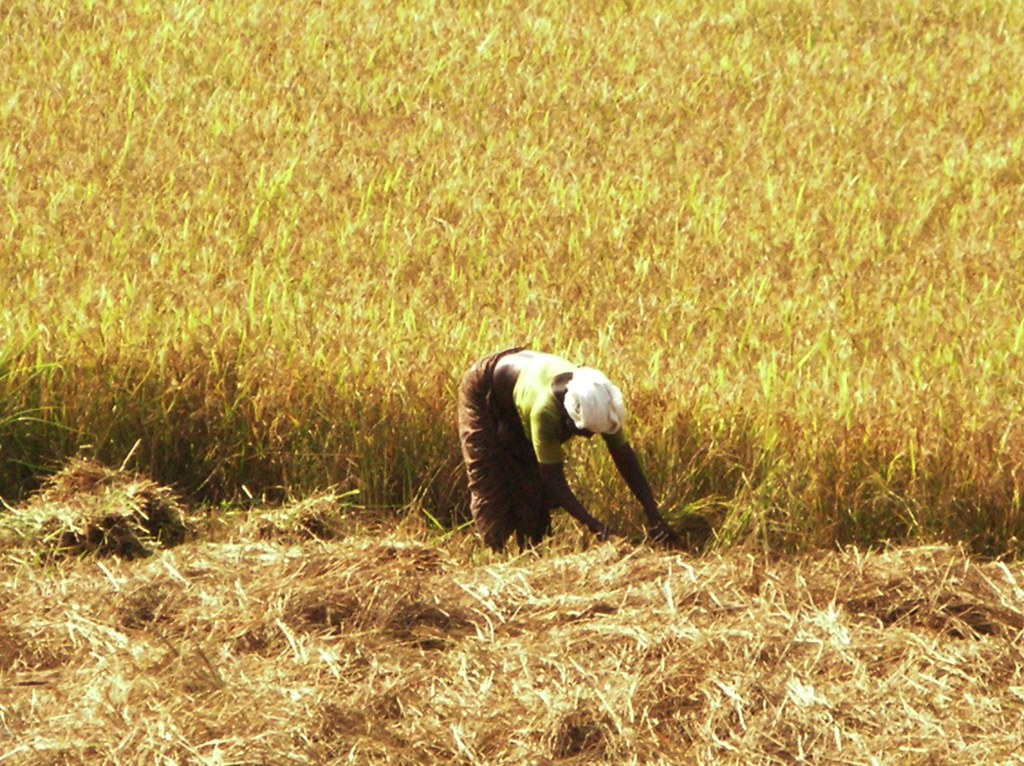 However, there are many holidays, and while the grain harvest symbolizes freedom from fear of famine, each harvest teaches us it's own lesson. "First fruits" whether strawberries, greens or radishes give us hope that the cycles of nature will continue to support us. The hay harvest, so necessary for those who over-winter herds and flocks, teaches the valuable lesson "Make Hay while the sun shines". Some years it's possible to cut grasses, let them dry, and store them to feed to our livestock during the winter months. This year, locally, we only got one hay harvest. It's totally dependent on how much it rains during the summer, and it rained this year. Without enough dry weather to dry the cut grass, it will begin to return to the earth (rot), and cannot be saved for fodder. Two cuts of hay is a "fat" time, but one is better than none. The amount of hay you get determines how many animals you can overwinter, and what shape they'll be in come spring. Ironically, if you don't have as much hay, your "meat harvest" will have to be greater, as you will have to butcher more animals in the fall. Locally the corn, pumpkin, and apple harvests are important, during late summer and fall. Maple sugaring is another harvest where sugar maples grow. As with the hay we learn that our contribution is not even across the year. As some of us are experiencing now, when the tomatoes or peaches are ripe, it's time to can. (The hottest time in the year is the time when we have to heat up the kitchen the most, sigh!) But it's do it now, or not have the fruits of the harvest later. Although we don't think of it as 'harvest', when collecting herbs, we must watch them and take the leaves, flowers, roots, or seeds at the time when they have the most value. We are a part of the cycle of the year and must work within it, we aren't in control of it. This can be a hard lesson to internalize in a culture that thinks that food comes from the store, not storage.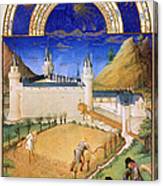 If we forget these lessons, especially in the modern world, we can easily succumb to hubris, to the illusion that we have more control over the world than we do. While it is wonderful that modern technology allows us to bring food from an area with surplus to places who have too little, this doesn't mean that there aren't still floods and droughts. We can't just add fertilizer and divert water from underground aquifers, and assume that it won't take as many centuries to refill those reservoirs as it originally took to fill them, or that our chemicals will nourish our crops the way natural processes do. Like dominoes, each way we fiddle with the world can pass the imbalance along. We must work with and support natural balance, or we will end up in a world where we are playing "Whack-a-mole" with wildfires, or suffer mysterious illness, wondering why our modern foods are not as nutritious as those grown the natural way. In a world where 90% of people lived on farms and grew their own food, it was easier to understand this. People tried to understand the land and the spirits of the land who teach us through example and by spiritual communication to simply stay alive. This is probably why monotheism was so much easier to spread in cities, and among the Ruling Classes that got their food from others rather than directly from the land. It has often been pointed out that the worlds pagan and heathen both refer to country dwellers who were less open to rejecting the gods they worked with more directly.
So let us embrace Lammas, and each harvest as it comes, as the year wheel turns. We have lessons to learn from each, and can be grateful we don't have to learn all of them at once!