Lailani Martinez: On Line Witchcraft
Please join CTCW's Otherworldly show, Wednesday, August 31st, 8-9 PM, when we welcome Lailani Martinez, of the Magickal Solution!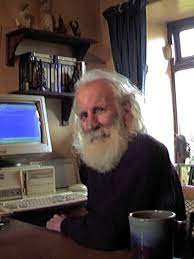 Have you ever wondered:
Can mediumship and psychic development be done online?
Can we hold sacred space and ritual circles online?
Can we secure the safety of our students and clients from spiritual ill's online?
Can mentee learn their craft solely online?
Can the tech age replace hands-on, in-person spiritual experiences?
Let's talk about it.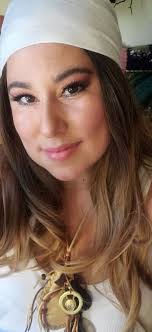 Lailani (The Grey Goddess) is a Healing Facilitator, Diviner, Espiritista, Magickal Practitioner and Educator with over 23 years of experience.
As a Diviner, she connects with Spirit, spirit guides, ancestors, past lives, and the subconsciousness of her clients to assess their current situation and offer practical guidance. Her style is straightforward, yet compassionate; serious, yet humorous; real, yet unbelievable. In order to establish a strong connection with the client's Spirit guides, Lailani uses "Tactile Perception" in her readings. 
Join Zoom Meeting
https://us02web.zoom.us/j/81684148619?pwd=TEd6WVZUc1JwbzkyYXJqYUJUVzlXQT09
Meeting ID: 816 8414 8619
Passcode: 512224
Remember to tell your friends about CTCW, as word of mouth is our best advertising. We're all psychic, pretending we aren't is like wearing blinders or tying one hand down.
The 2022 Changing Times-Changing Worlds Conference will be held Virtually again next November 7-13th, evenings Monday-Friday, and all day Saturday and Sunday. Registration is open with options to join workshops and panels live, and access the recordings for a month, ($45) or a whole year ($85). There is currently a challenge- if we get 50 new registrations in August, we'll add another track, that's over a dozen other presentations at no extra cost to you! Get your friends to register now!
Meanwhile, every Wednesday, there's Otherworldly.
Find us on Facebook: the CTCW Group has become private to facilitate open discussions: We make announcements on the CTCW Facebook Page which is public.
Please join us for Otherworldly Live. If you miss this show, the recordings are posted on Youtube on Thursday or Friday.
https://www.youtube.com/channel/UC1xTRrcFwUjmQgWb_BDvpiA