Krampus, Mari Lwyd, Nisse, Yul Lads & more…
Follow Us!Share this!
This week on CTCW's Otherworldly show, we look into the legends of beings associated with this time of year. Join us at 8 PM EST on Zoom (link below), to explore seasonal myths and legends, and what they can teach us about beings with whom we sometimes share this world, and our perceptions of them.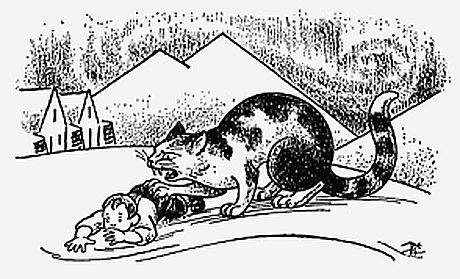 Ah, the Magic of Christmas! Ghosts clanking chains and the Wild Hunt hurtling overhead! This week we'll talk about the many magickal creatures of Christmas! From the Jólakötturinn (giant cat) that eats people who aren't wearing new Christmas clothing, to Krampus, Saint Nicholas' companion who stuffs naughty children in sacks and hauls them away, to the Nisse who watch over your barn, but expect a bowl of porridge with butter each year… they are generally  seen as a traditional, and usually "cute" part of the holiday, but are linked to a somewhat darker aspect of the waning daylight part of the year. Perchta and her Straggele, Holdra and Befana, and the Wild Hunt; the Mari Lwyd of the musical (and competitive) Welsh.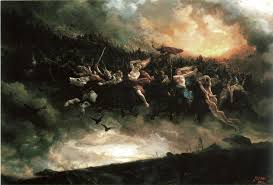 I'll cover as many as I can, but will welcome contributions from guests!
Join Zoom Meeting
https://us02web.zoom.us/j/84419284493?pwd=eEh4QVV6OElBYUoraU93aEdXNVBMQT09
Meeting ID: 844 1928 4493
Passcode: 421067

Remember to tell your friends about CTCW, as word of mouth is our best advertising. We're all psychic, pretending we aren't is like wearing blinders or tying one hand down.
On Facebook the CTCW Group has become private to facilitate open discussions:
We make announcements on the CTCW Facebook Page which is public.


Please join us there. If you miss this event, the recordings are posted on Youtube Thursday or Friday.
https://www.youtube.com/channel/UC1xTRrcFwUjmQgWb_BDvpiA