Kahina Stones with Rebecca Hamilton
Follow Us!Share this!
Rebecca Hamilton
Kahina Stones:
Readings and Interpretation You've got Kahina Stones! Now what do you do with them? Join creator and reader Lalla Rebecca as she offers an in-depth tutorial on using, interpreting, and sometimes RE-interpreting this unique system of divination.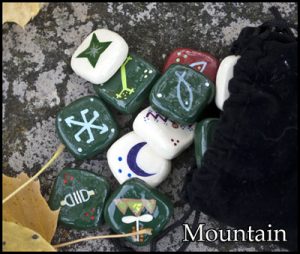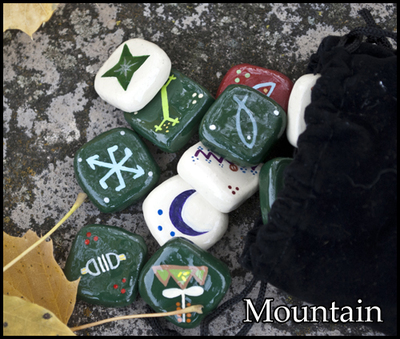 Rebecca is offering readings and selling these in the vendors room, but if you'd like to know how best to use them- she's also doing this class!
A divination system unique to Raven's Own, the Kahina Stones are a set of 33 hand-shaped, hand-painted tiles, inspired by the symbology and culture of the Kabyle of North Africa. Also available are the Wise Woman's Companion, a full guide to the use and history of the Stones, and the Pocket Companion, a travel-sized instruction book with space for notes and observations.