Jason Nadeau talks Ancestor working on the New Normal
Follow Us!Share this!
Please join Tchipakkan and her guest Jason Nadeau on the New Normal 8 pm Wednesday, March 8, 2017, 8-9 p.m. edt. as we talk about Ancestor work. If you missed the live show, the archive is here.
When we look beyond the "Attend church on Sunday, pray if you fear for your life" level of religion, many people feel the call of those who came before them. We find great meaning in practices that have been dropped in the modern world, but are an integral part of spiritual and religious life for people from cultures all over the world: Africans, First Nations, Traditional Chinese and Shinto, Hindu, Celtic and Heathen, Khemetic, even Christianity has some- trick or treating goes back to giving Soul Cakes to children in exchange for their praying for your beloved dead. Modern Spiritualism is a way to get in touch with dead friends and family. You may discover that working with ancestors provides an integral part of your spiritual practice, no matter where your family came from.
Jason Nadeau has been working with ancestors, bringing ancient practices into modern life and that's what we'll be talking about. "We are the product and life of our ancestors. Once on the other side they can see things far down the horizon and can help guide us. Those that lived a less than kind life often want to make things right and can be powerful allies while those who were our supporters in life often continue being so after crossing to the other world."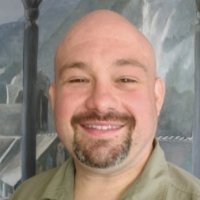 Jason is a Licensed Massage Therapist, Reiki Master/Teacher, Shamanic Practitioner, and Certified Firewalk Instructor. He's been on a spiritual path for over 20 years and has been a full-time Massage Therapist/Bodyworker/Spiritworker for over 12 years.
Want to catch this interview, call in with questions or be part of the live chat happening during every show?
If you just want to listen (while doing other stuff on your computer), you can open a window on your computer to www.Liveparanormal.com, click the "Listen Live and Chat" listing under the "radio-listen/chat room" heading, and click "LISTEN HERE" next to "the New Normal".
If you want to chat, you'll need to go to the top of the home page on the extreme right and click "Join" to set up a personal account (it's free but takes a few moments, so you might want to do this in advance)
We'd love you to phone in with questions: 619-639-4606 (live only). If you know you're going to listen later but have a question, look on the facebook events page and leave a question there. We'll try to answer it during the show.
If you can't tune in 8-9, Live Paranormal.com archives its shows by date, and I archive them by date, guest, and topic on my website: http://tchipakkan.wordpress.com/the-new-normal/directory-of-podcasts/
Hope you can join Jason and me Wednesday night from 8-9 at the New Normal on liveparanormal.com
Save
Save