Jason Nadeau Rituals for Transformation
Follow Us!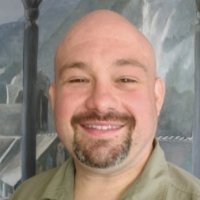 5-31-2017 Jason Nadeau Rituals for Transformation
Please join Tchipakkan and her guest Jason Nadeau on the New Normal 8 pm Wednesday, May 31, 2017, 8-9 p.m. edt.
Jason is a Licensed Massage Therapist, Reiki Master/Teacher, Shamanic Practitioner, and Certified Firewalk Instructor. He's been on a spiritual path for over 20 years and has been a full-time Massage Therapist/Bodyworker/Spiritworker for over 12 years.
Want to catch this interview, call in with questions or be part of the live chat happening during every show?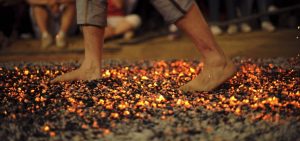 We'll be talking about rituals for transformation – everything from the simple food and water offerings to firewalks. If you are out of your teens, you know that you aren't as you used to be. But wouldn't you like to direct the way you change so that you become more the person you want to be than just the result of whatever life throws at you? Some sorts of transformation are in small increments, developed as habits, as a vine climbs a trellis with the sun directing its growth, some transformations are dramatic, in response to dramatic influences- as a blade is tempered in fire and under the hammer of the smith. But always, there must be direction.
Want to call in with questions or be part of the live chat happening during every show? We'd love you to phone in with questions: 619-639-4606 (live only). If you know you're going to listen later but have a question, look on the facebook events page and leave a question there. We'll try to answer it during the show.
Listen live at www.Liveparanormal.com on your computer, click the "Listen Live and Chat" listing under the "radio-listen/chat room" heading, and click "LISTEN HERE" next to "the New Normal".
If you can't tune in 8-9, Live Paranormal.com archives its shows by date, and I archive them by date, guest, and topic on my website: http://tchipakkan.wordpress.com/the-new-normal/directory-of-podcasts/
Hope you can join Jason and me tomorrow night from 8-9 at the New Normal on liveparanormal.com
http://www.ryetherapeuticmassage.com/classes
Save
Share this!