Jason Mankey on Otherworldly
Join into CTCW's Otherworldly this week at 8 PM Eastern time, (5 PM Pacific) when our guest is Jason Mankey.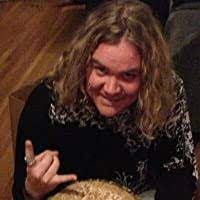 Jason Mankey is a pagan, witch (third degree Gardnerian HP), and author, and writes Raise the Horns on and is Channel Manager for Patreon, and for Witches and Pagans magazine. He lives in California, and runs two covens, with his wife Ari.
Jason is open to talking about anything, so feel free to bring questions. Many of his books are about tools and rituals, so you may want to ask about that. I will probably ask him to share the challenges of being a Llewellyn author, and being a speaker during a pandemic when all the conventions are shut down. He may also have something to say about how covens manage to keep their community close when we are encouraged to distance physically. He seems to share my passion for the history of witchcraft so I hope to talk about how Witchcraft got to where it is today from where it started. Another topic we'd mentioned is Elements and Sacred Meat/Hunting, which isn't as immediate to most modern pagans as it was when we had to hunt or raise, but either way kill any animal we chose to consume.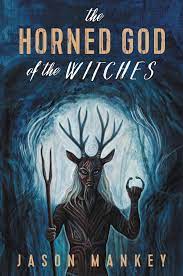 Whether these topics or ones from the audience, it should be a fascinating hour.
Join Zoom Meeting
https://us02web.zoom.us/j/87168461877?pwd=TEZXVldyODN4RVE5RlNsbCtVUnNFZz09
Meeting ID: 871 6846 1877
Passcode: 092517
Find Jason on FB, Instagram and Twitter;    His website is: https://www.panmankey.com/aboutme.htm  His books include The Witch's Athame, The Witch's Book of Shadows, The Witch's Altar (with Laura Tempest Zakroff), Transformative Witchcraft: The Greater Mysteries, Witch's Wheel of the Year: Rituals for Circles, Solitaries & Covens , Llewellyn's Little Book of Yule, The Witch's Book of Spellcraft (with Matt Cavalli, Amanda Lynn, and Ari Mankey), Modern Witchcraft With the Greek Gods (with Astrea Taylor), and The Horned God of the Witches is coming out in March.
Remember to tell your friends about CTCW, as word of mouth is our best advertising. We're all psychic, pretending we aren't is like wearing blinders or tying one hand down.
The 2022 Changing Times-Changing Worlds Conference will be held Virtually again next November 7-13th, evenings Monday-Friday, and all day Saturday and Sunday. Registration will be open soon, with options to join workshops and panels live, and access the recordings for a month, or a whole year. Let us know who you'd like to present, and what topics you'd like to hear about. Meanwhile, every Wednesday, there's Otherworldly, and Facebook:
Facebook Group: https://www.facebook.com/groups/388982351233282/
On Facebook the CTCW Group has become private to facilitate open discussions:
We make announcements on the CTCW Facebook Page which is public.


Please join us there. If you miss this event, the recordings are posted on Youtube Thursday or Friday.
https://www.youtube.com/channel/UC1xTRrcFwUjmQgWb_BDvpiA