Jane Gray: Books, Movies, Pop Culture and Magick
Follow Us!Share this!
Please join Tchipakkan on the New Normal 8 pm Wednesday, 1-20-16, 8-9 p.m. est.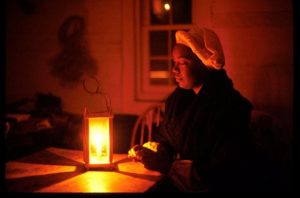 This week we are going to talk about books and Pop culture Magick! I love books, and most of my friends do too. This week my guest is going to be Jane Gray, (aka Elegant Mess) who is a Second Generation Geek, posing as cheerful and mild-mannered Bookwitch. She's a literary critic with a penchant for purple, paperbacks and pretty costume dramas.
On facebook you can check out her page Jane Gray, the Bookwyrm's Lair. On Vimeo, you can see some of her reviews on supernatural subject matter at Elegant Mess on Vimeo.
We'll probably talk about recent and upcoming books she's read (what's your "must read" list for people who are interested in magick?), While setting this up she mentioned an upcoming Lovecraftian horror "life of Lizzie Borden".
We're also going to talk about Popculture magick, a subject that gets a lot of attention at the CTCW conference. The truth is, that magick is mostly learned by personal experimentation, and we get a lot of our ideas from the fiction we read. The popular fiction of the last century has shaped the magic we use in the 21st. I know there are a lot of authors from Bob Asprin to Kathrine Kurtz who have had as much impact on my understanding of Magick as any of the "how-to" books from Llewellyn!
Please join us, and call in with any stories or questions: 619-639-4606
To listen live: open a window on your computer to www.Liveparanormal.com, sign in, and click on Shows, and the New Normal to listen. To listen later at your convenience, shows are archived by date on LiveParanormal.com here, and they're organized by date, topic and guest on Tchipakkan.com .